Enjoy a luxury vacation in the British countryside by booking one of what I believe to be the 20 best manor house hotels in the UK. Choose from a historic manor house, a 17th century cottage or an authentic lakeside castle.
1. The Double Red Duke, Cotswolds
The Double Red Duke, a historic Oxfordshire hotel in honey-colored tones, is a rare breed. Owners Sam and Georgie Pearman have created many fine hotels under their Lucky Onion and Country Creatures brands, and for the latter they seem to have taken a cue from the Arts and Crafts movement (after all, William Morris spent summers nearby) by creating colorful, distinctive interiors using wallpaper, bathroom fixtures, textiles and paint from artisans from around the country. As well as bringing in two of the UK's top chefs, Richard Turner and Richard Sandiford, from Hawksmoor, Pitt and Cue and other establishments with meaty reputations. As well as excellent steaks and spit-roasted turbot, there are retro appetizers (like prawn cocktail), nose-to-tail starters (pigs head and anchovy pie) and desserts that will make you want to lie down afterwards, like apple sticky pudding. Luckily, your super-soft bed is upstairs.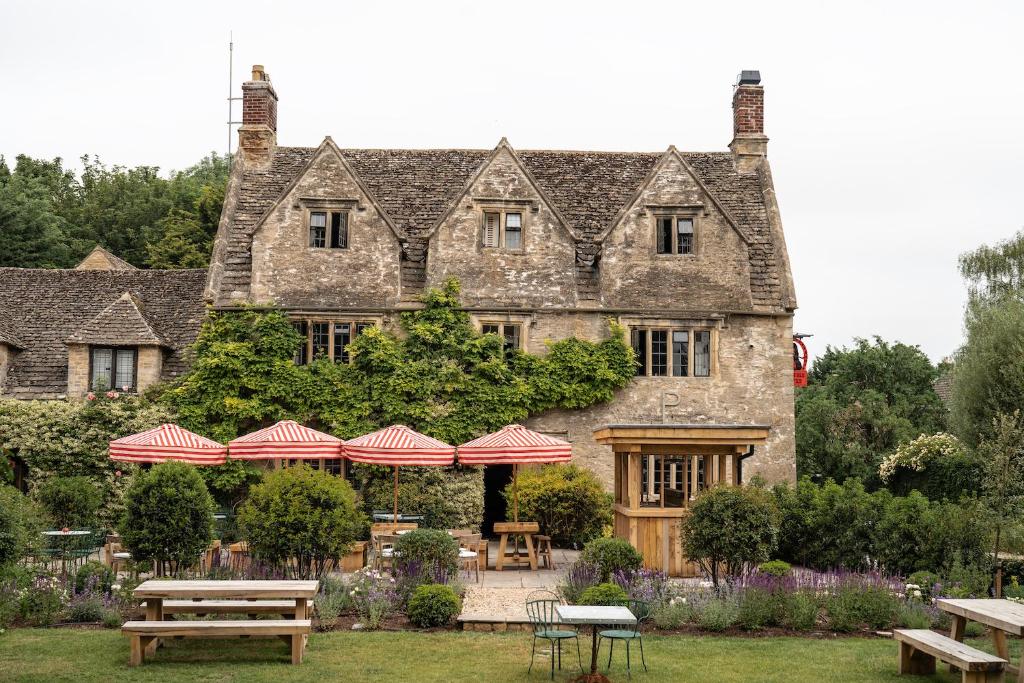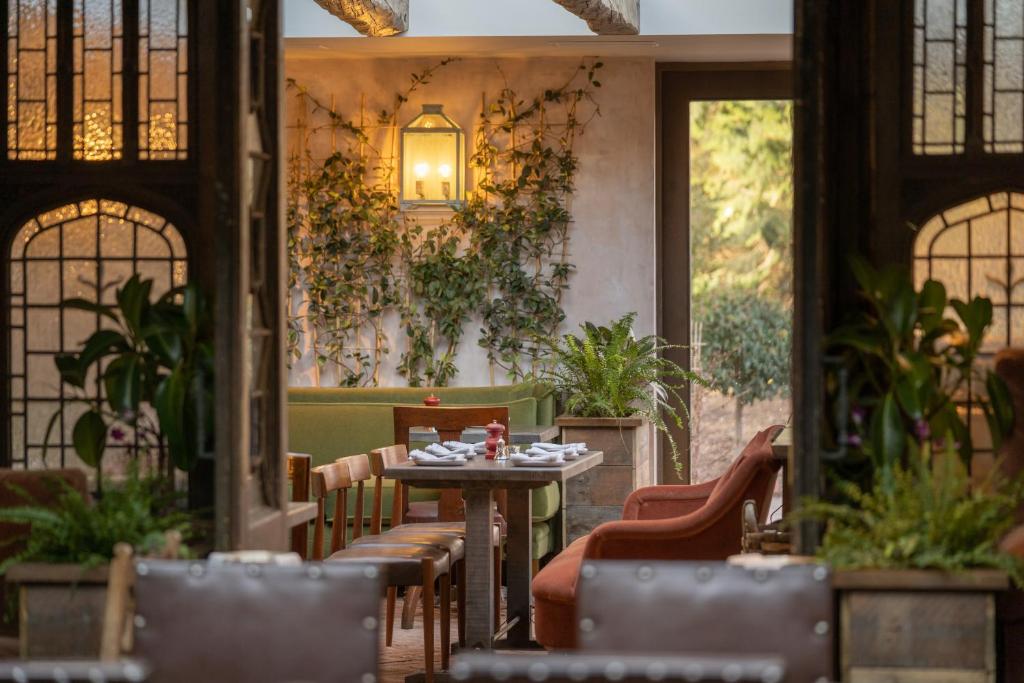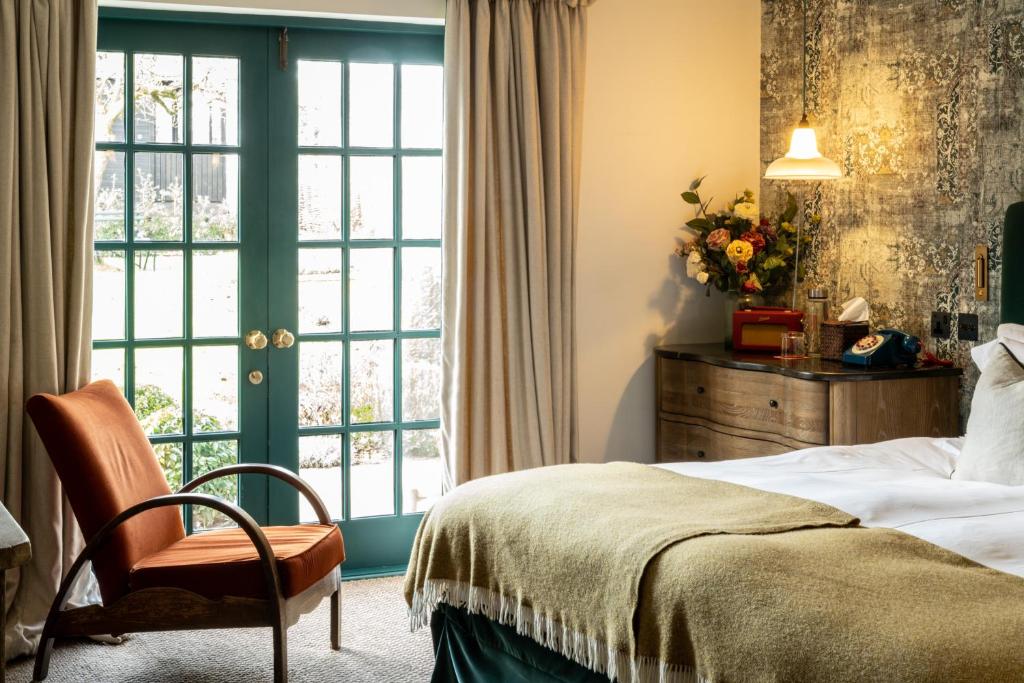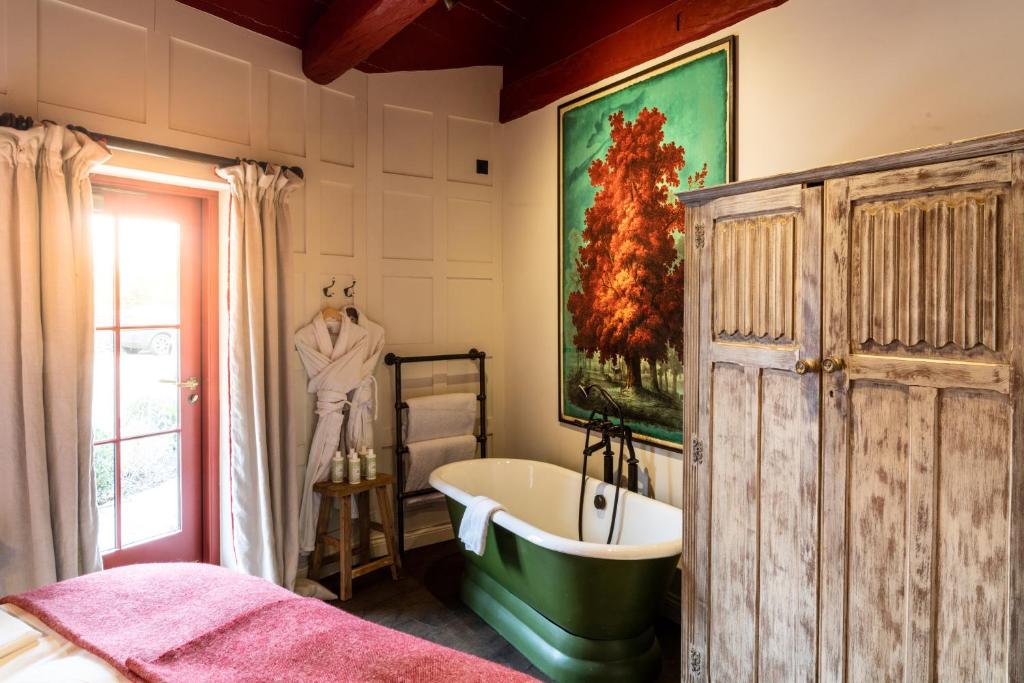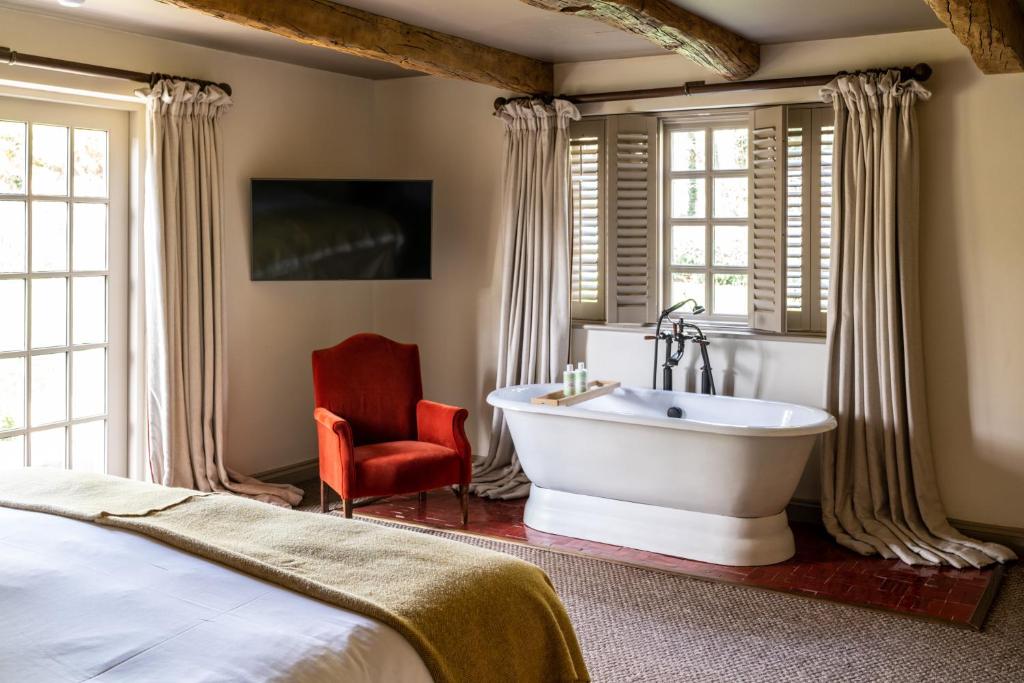 2. Le Manoir aux Quat'Saisons, A Belmond Hotel, Oxfordshire
Enjoy a luxurious stay in the Oxfordshire countryside. Created by celebrity chef Raymond Blanc OBE, Le Manoir aux Quat'Saisons is one of the most stunning estate hotels in the country. In 1984, their first year of opening, they received two Michelin stars and, remarkably, have retained them since then. Surrounded by lawns, flower borders and orchards, their interiors are perfect for relaxation at any time of year. Behind the attractive storefronts are vegetable and herb gardens that provide fresh, organic produce for the kitchen and Raymond Blanc's renowned cooking school. From the mushroom valley and orchards to the serene English garden, a stroll through the green space is sure to be one of the highlights of your stay here. Join one of the daily tours. You'll be able to learn about the unique flowers, trees, fruits and vegetables we grow, and even get some tips and secrets from our experienced gardeners.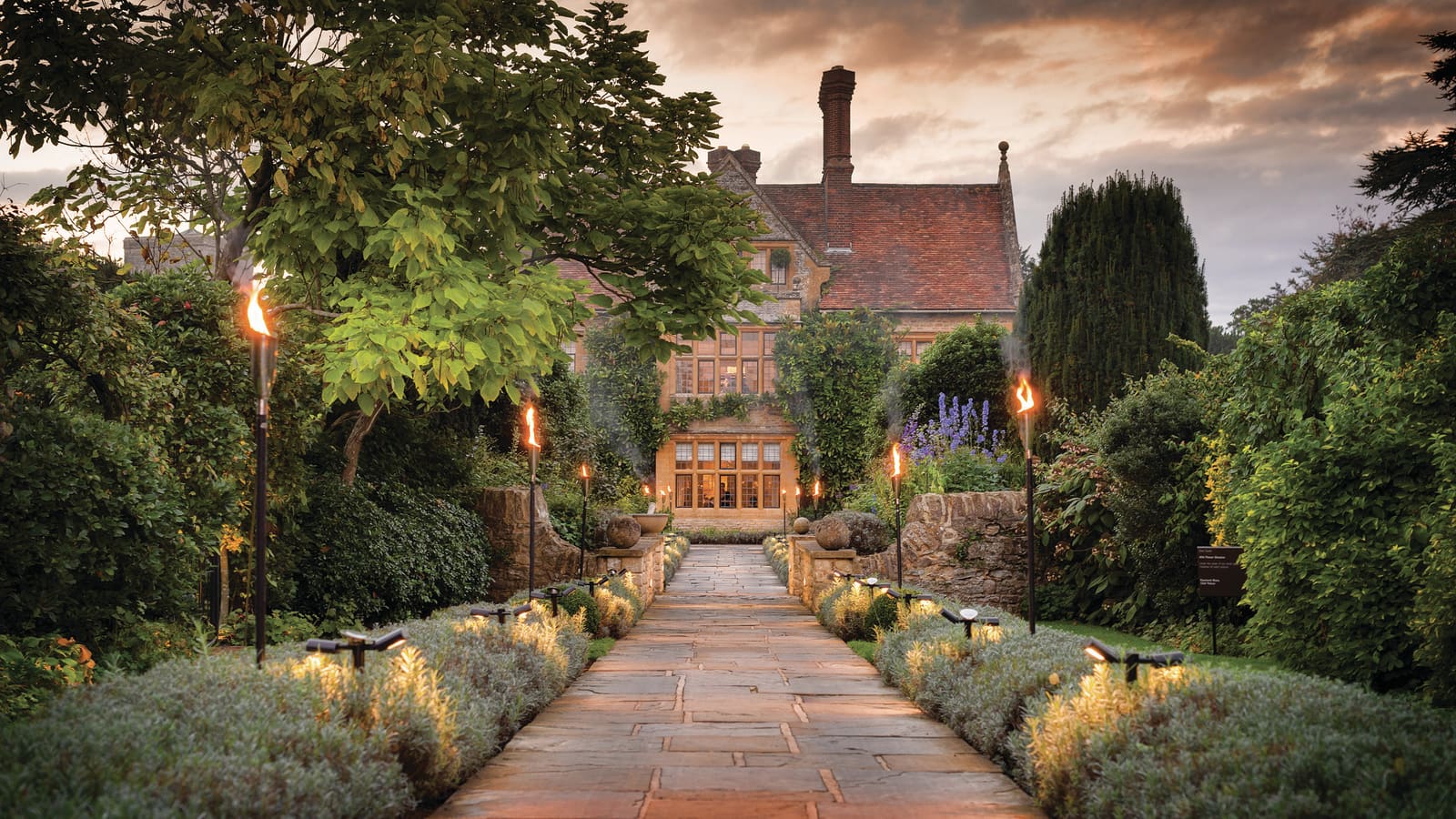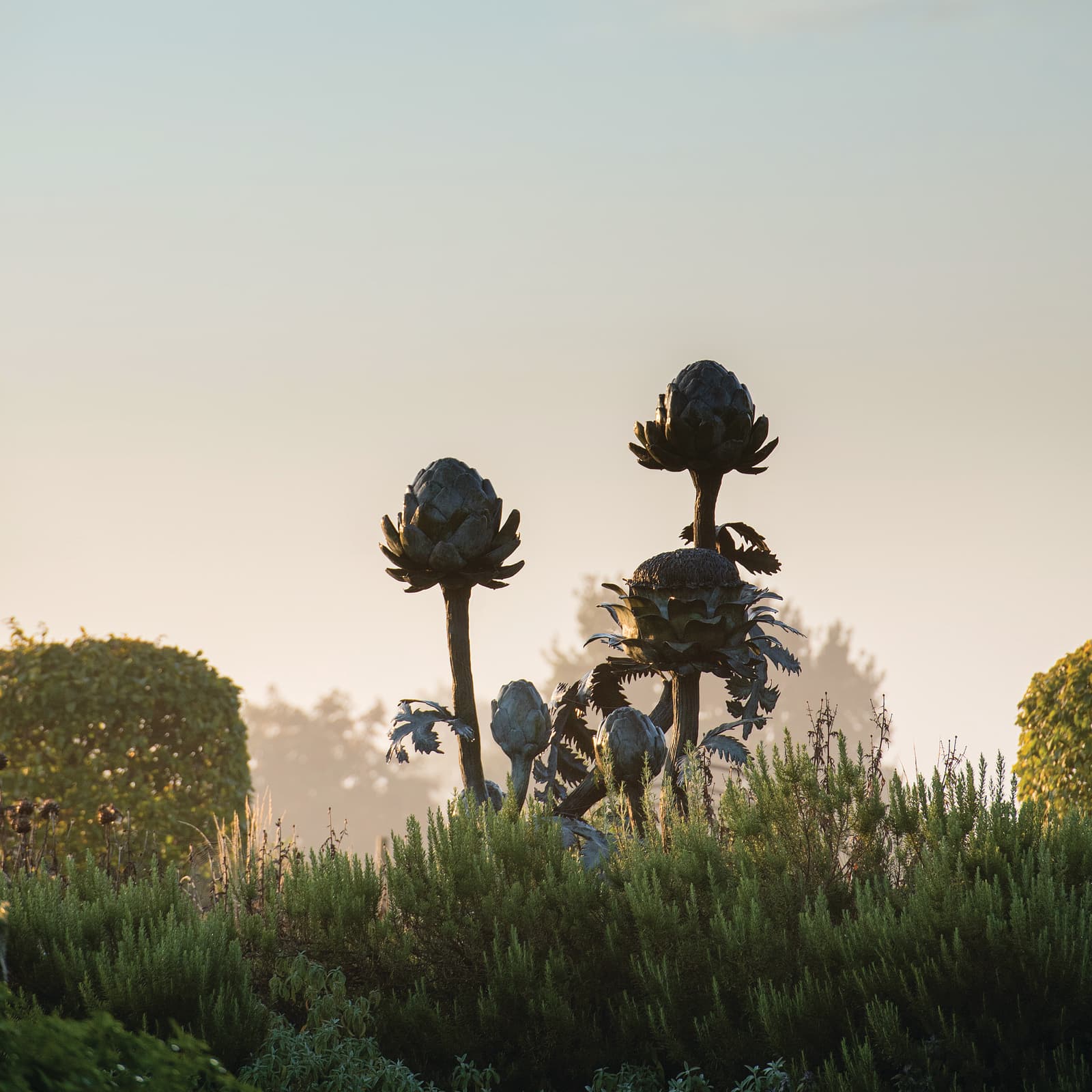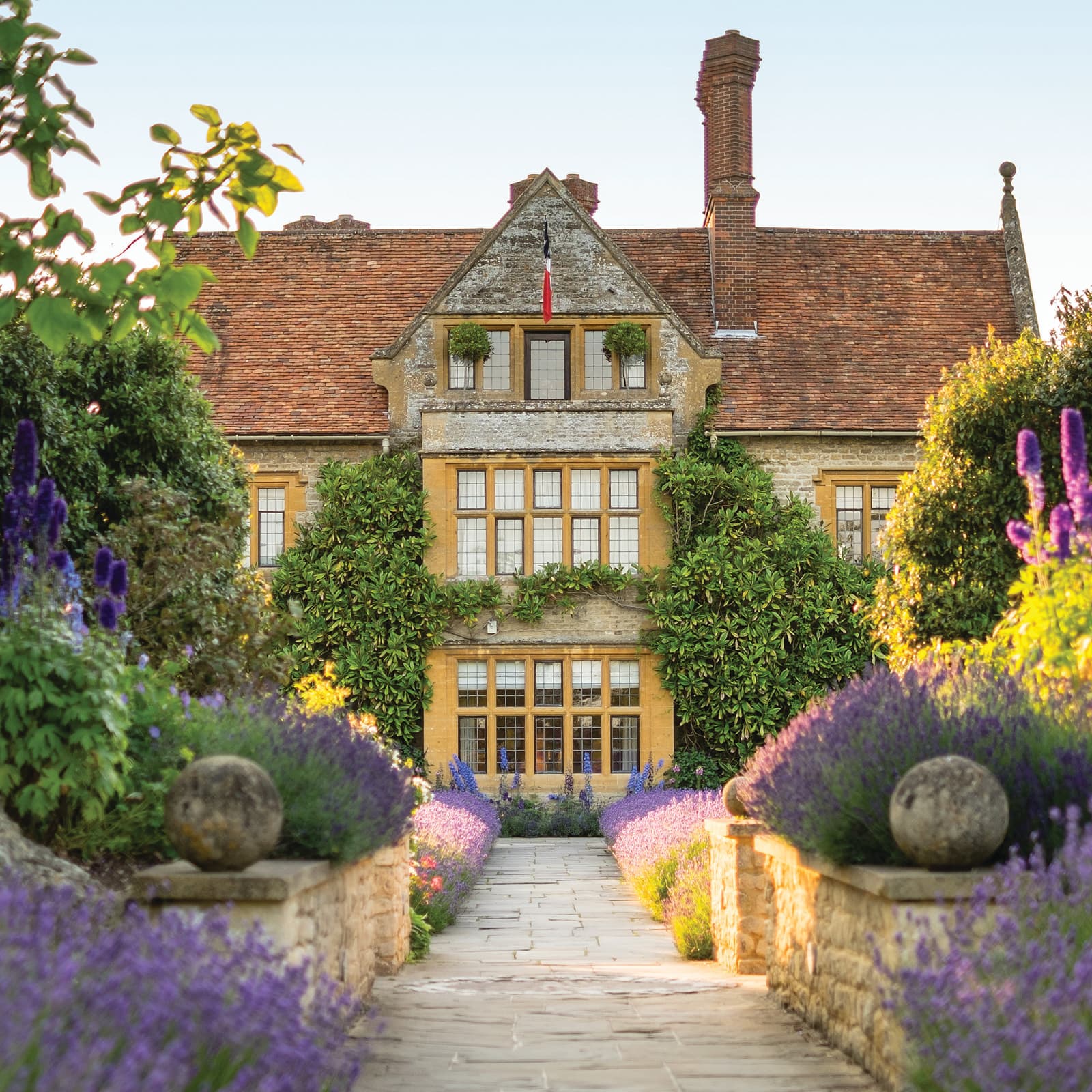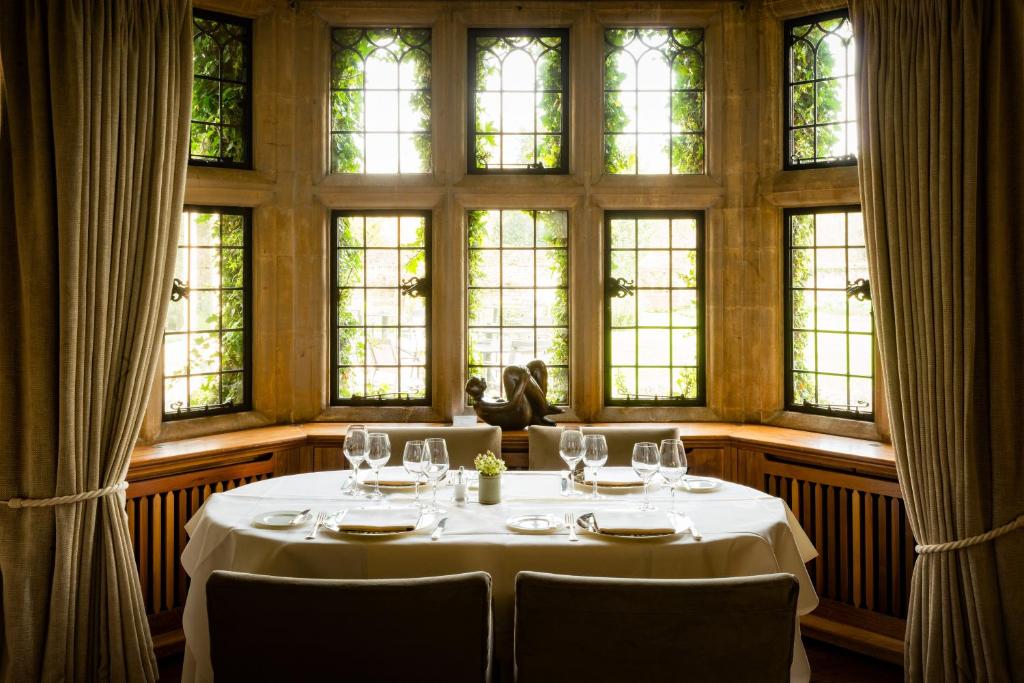 ---
3. Boys Hall
This restored 17th century home holds centuries of history. Christy and Brad invite you to rejuvenate and relax in this intriguing boutique restaurant and rooms. 35 minutes by train from London and you're already here – in the heart of Kent. Settle into an armchair on the sun-drenched terrace, get lost in the wild country garden and enjoy the finest ingredients or wine. New owners Bradley and Christy Lomas have a glittering resume – Christy founded the former Drink, Shop and Do on King's Cross and Bradley founded the East London Pub Co. The restaurant, terraces and pub will use ingredients from the kitchen gardens for the food, and there will be a 4,000-bottle wine cellar – perfect for long, lazy lunches in the sunshine. Boys Hall has 9 unique bedrooms, each telling its own story, varying in size and character with luxurious super king beds, pure cotton linens, extra fluffy towels and all sorts of little things to make you feel at home.
---
4. SCHLOSS Roxburghe, part of Destination by Hyatt
An exceptional country estate with a championship golf course, luxury spa with outdoor heated pool and a host of outdoor activities. Nestled in the scenic Scottish Borders, this elegant establishment features two restaurants and banquet facilities. The cuisine is high quality and varied, with an emphasis on fresh, home-grown produce. The hotel's 78 rooms and suites offer modern comfort and absolute elegance. And the 12 luxury cottages combine resort elegance with an adventurous lifestyle.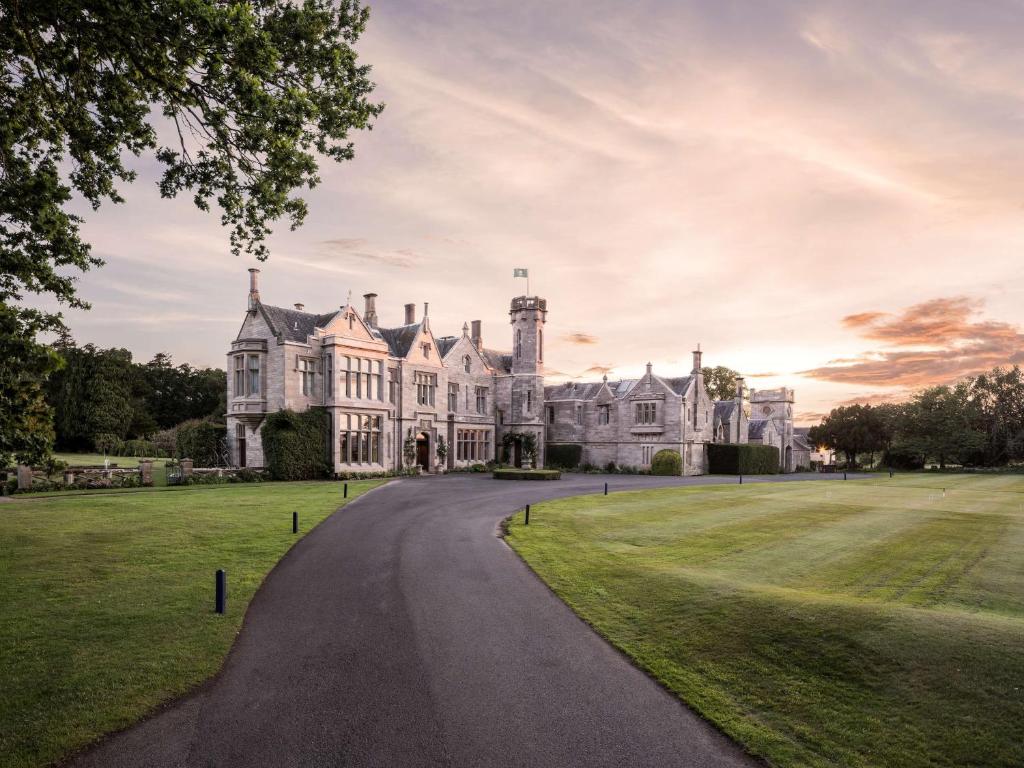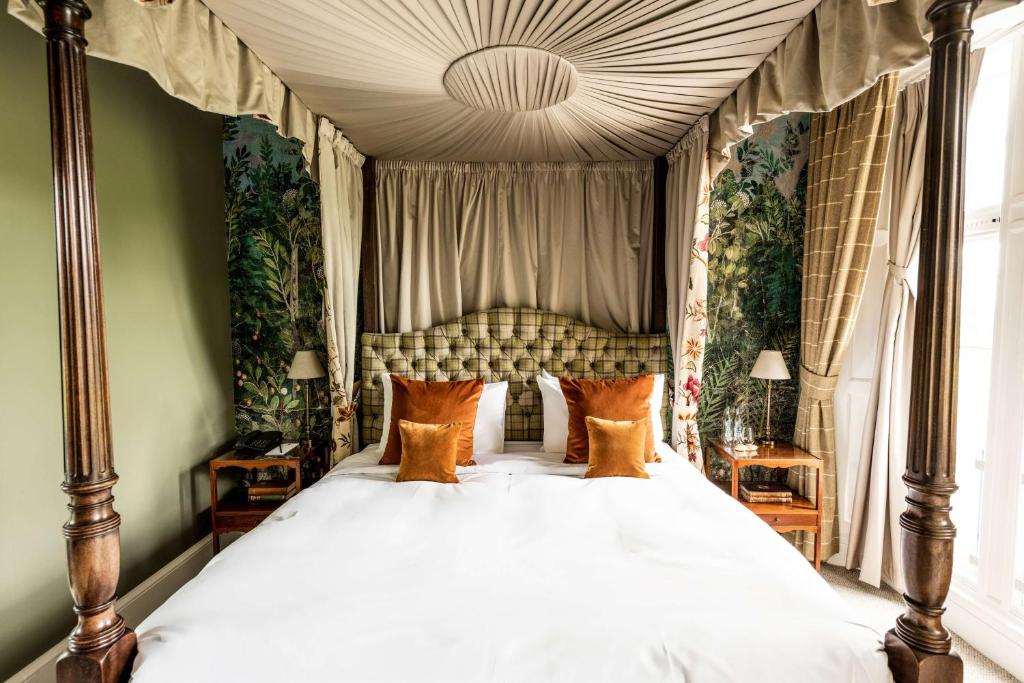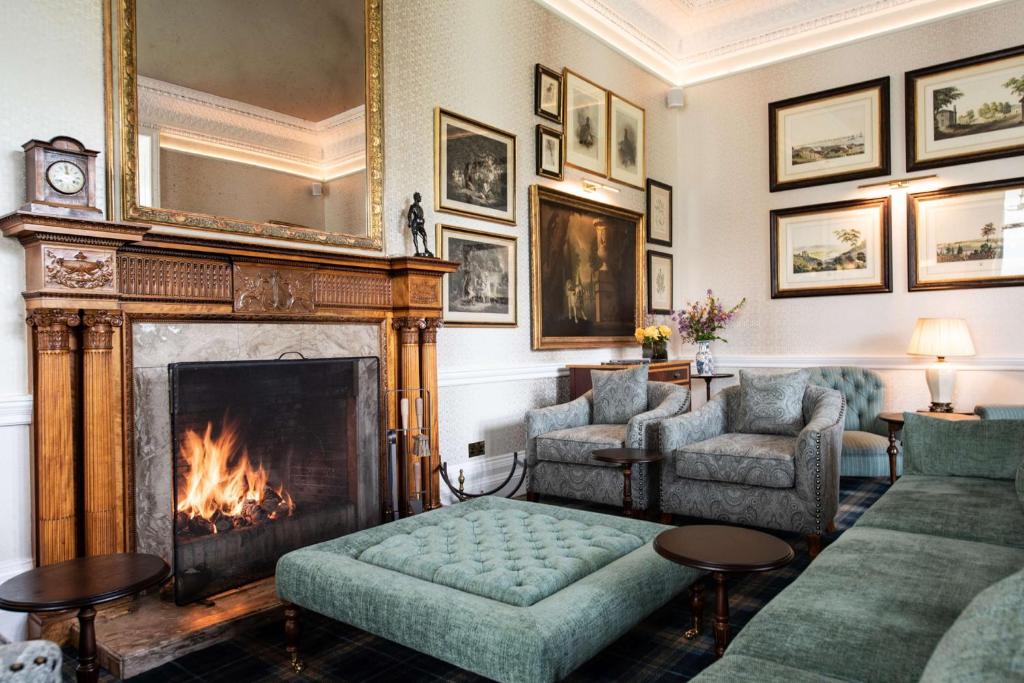 ---
5. Cameron House on Loch Lomond
Epic Scottish scenery, the 24 mile long freshwater loch Loch Lomond and undoubtedly one of the UK's most beautiful hotels – the 5 star Cameron House Resort. Condé Nast Traveler readers' choice and NO14 Best UK Hotel of 2022. Most recently, the hotel opened the new Lomond Wing, establishing Cameron House as one of the UK's leading MICE resorts (it offers an unrivaled collection of meeting, event and incentive spaces). Cameron House Resort also boasts unrivaled facilities including an award-winning spa with rooftop infinity pool, a championship 18-hole golf course, state-of-the-art Leisure Club and a 234-yard marina. Hotel guests can experience Scottish culture in all its splendor, including speedboat rides and champagne cruises on Loch Lomond, seaplane flights with breathtaking views.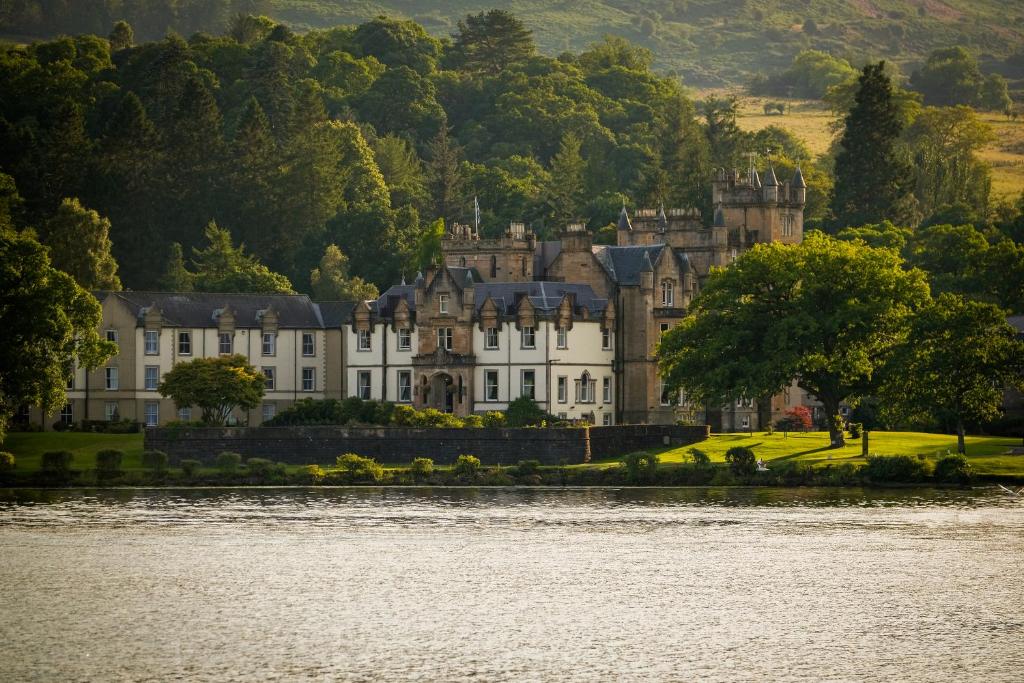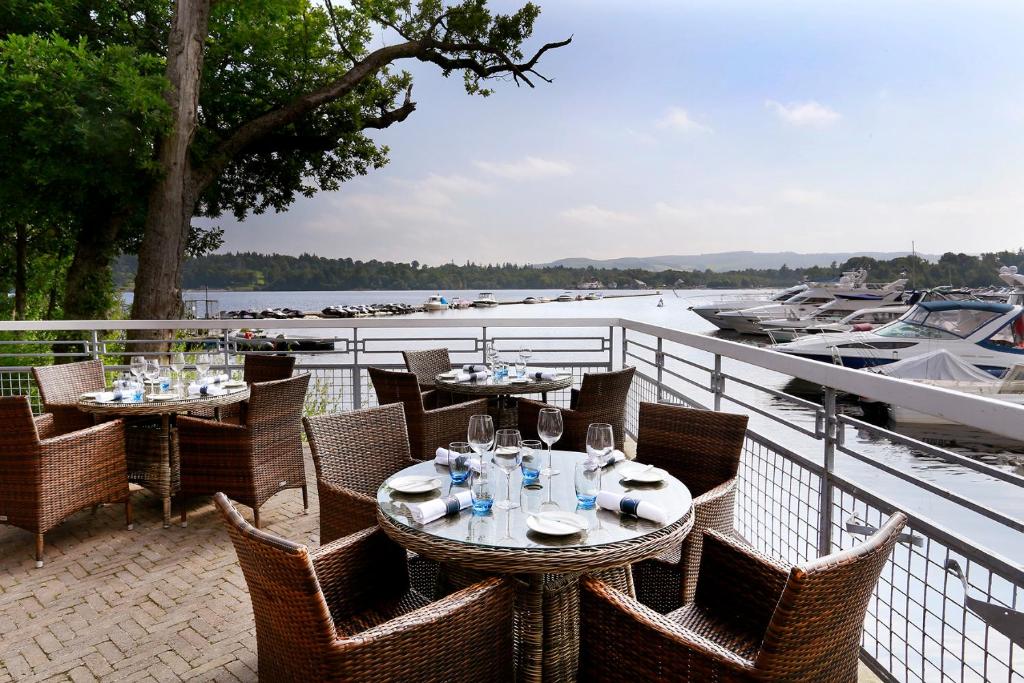 ---
6. Monkey Island Estate – Small Luxury Hotels of the World
Monkey Island Estate is an 18th century manor house turned boutique residence on a private island on the Thames in Berkshire. This exclusive estate is filled with history. Originally a medieval monastery, it became an aristocratic house and finally a hotel where royalty, writers, composers and actors have stayed. Monkey Island's unique heritage is what makes this hotel so special. Careful renovations have preserved the features of the 18th century building and added modern amenities. Guest rooms have been decorated by Champalimaud Design, an award-winning designer. The brasserie serves a modern British menu as well as classic traditional dishes such as afternoon tea on the lawn. Spend the day walking around the estate or exploring the surrounding countryside, what could be more exciting.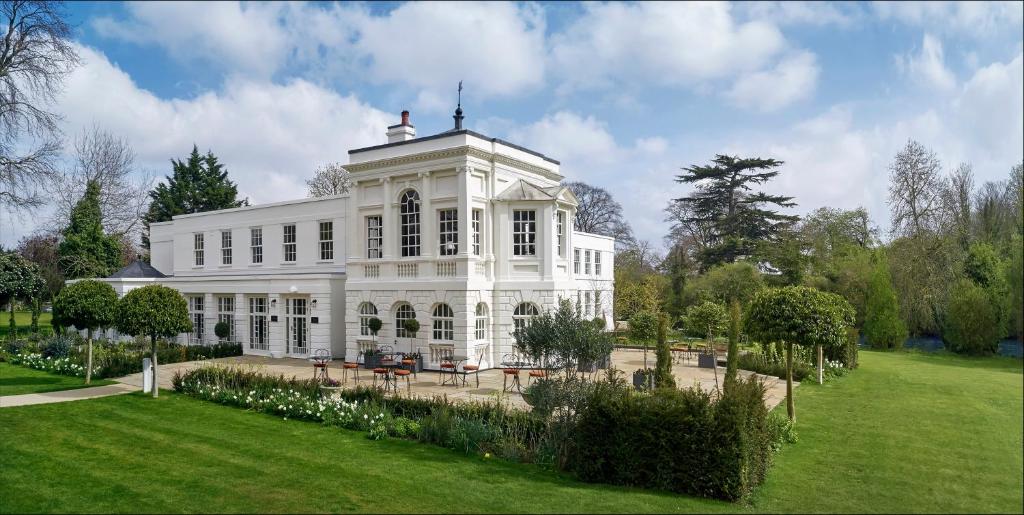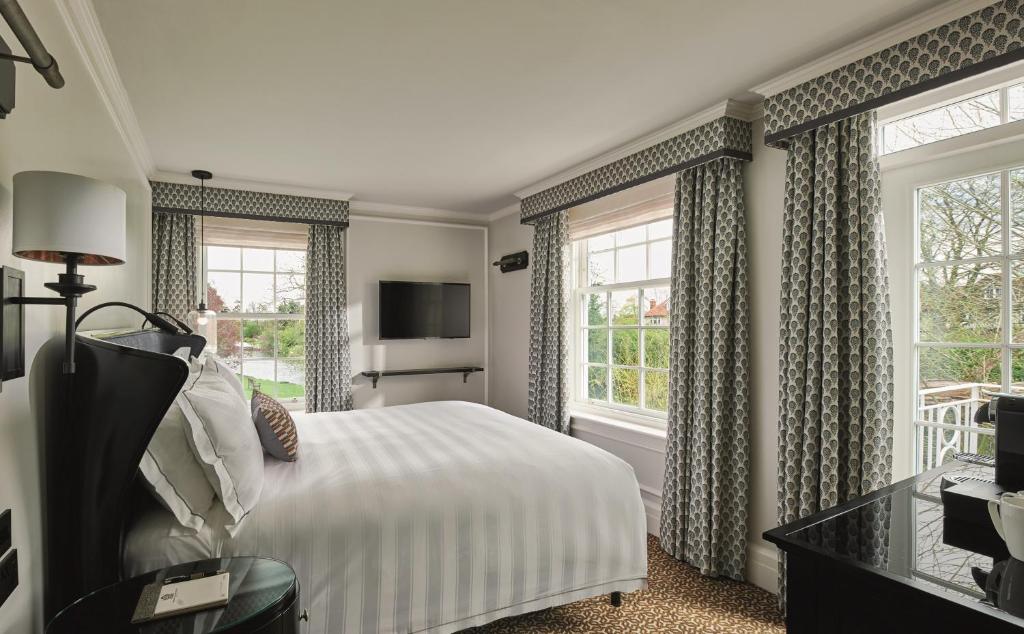 ---
7. Lainston House
There is something about Lainston House that makes you want to smile. Maybe it's the beautiful brick house that greets you at the end of the long lime alley. Or maybe it's the smell of wood smoke or herbs wafting through the air, or the happy faces of the people who greet you here. This historic Hampshire home was built in the 17th century (the foundations say there was an earlier building here dating back to the Middle Ages). Adventure awaits you at this classic Winchester country house. Hiking trails, fishing or adventures in the kitchen at Season's cooking school. The Avenue Restaurant offers culinary delights in an elegant dining room overlooking the alley. The Wellhouse Restaurant serves flavorful dishes uniquely prepared over a wood fire and smokehouse in a casual, rustic atmosphere. And the walled vegetable garden not only grows much of the produce that makes its way onto the plate, but also creates a unique event space.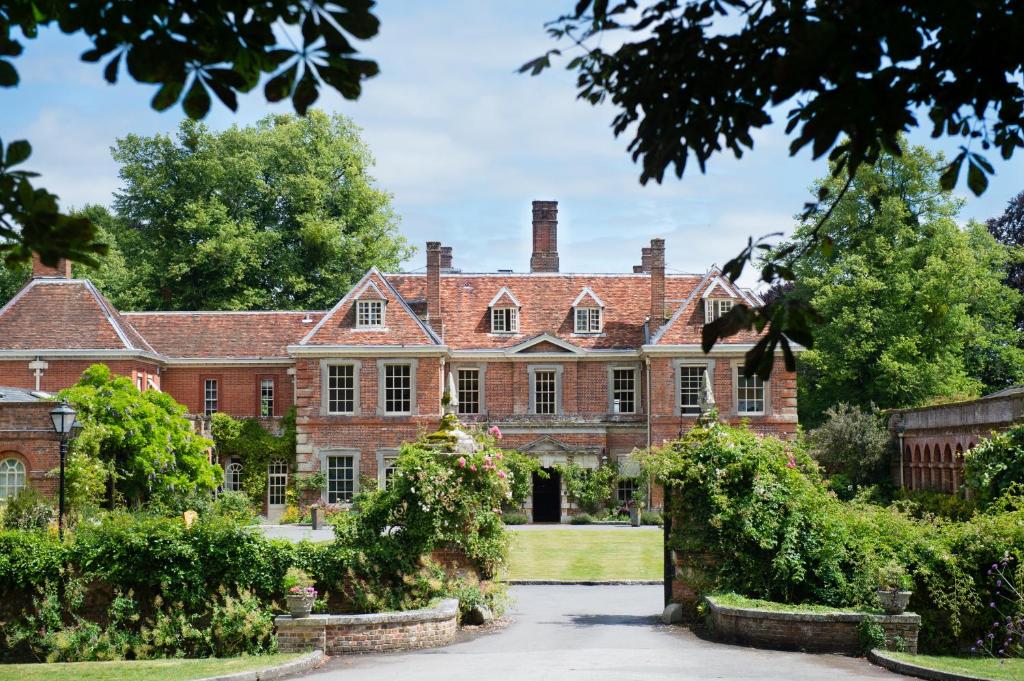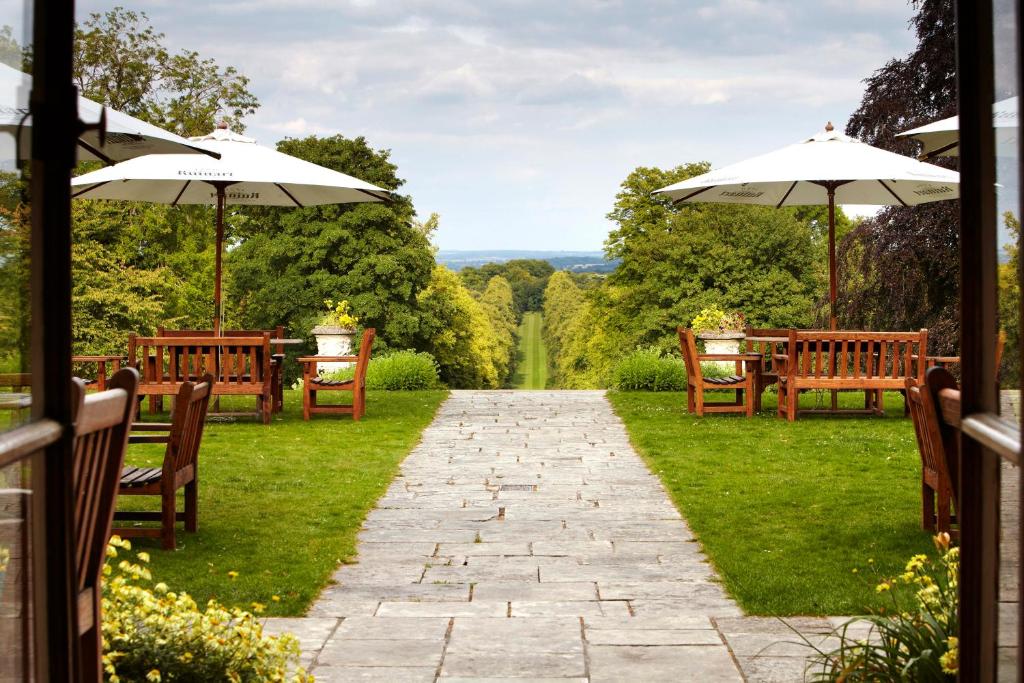 ---
8. Boringdon Hall Hotel and Spa
Stay at the historic Boringdon Hall and delve into a past that goes as far back as the Domesday Book, which records one of the earliest mentions of a permanent building. The name 'Boringdon' comes from the Saxon 'Burth-Y-Don', meaning 'enchanted place on the hill'. This large Devonshire estate became the property of the crown after the dissolution of the monasteries by Henry VIII in 1539. The monarch later gave the estate to his courtier Thomas Wriothesley, Earl of Southampton, who was a royal favorite. Since then, Boringdon Hall has undergone a very extravagant renovation, giving this stately manor house a serious look, with elaborate interiors, 42 luxurious rooms and suites, a well-stocked bar, two delightful restaurants, fireside lounges, charming nooks and manicured grounds. Boringdon Hall is home to the Àclèaf restaurant, awarded the first MICHELIN Stared star in 2023.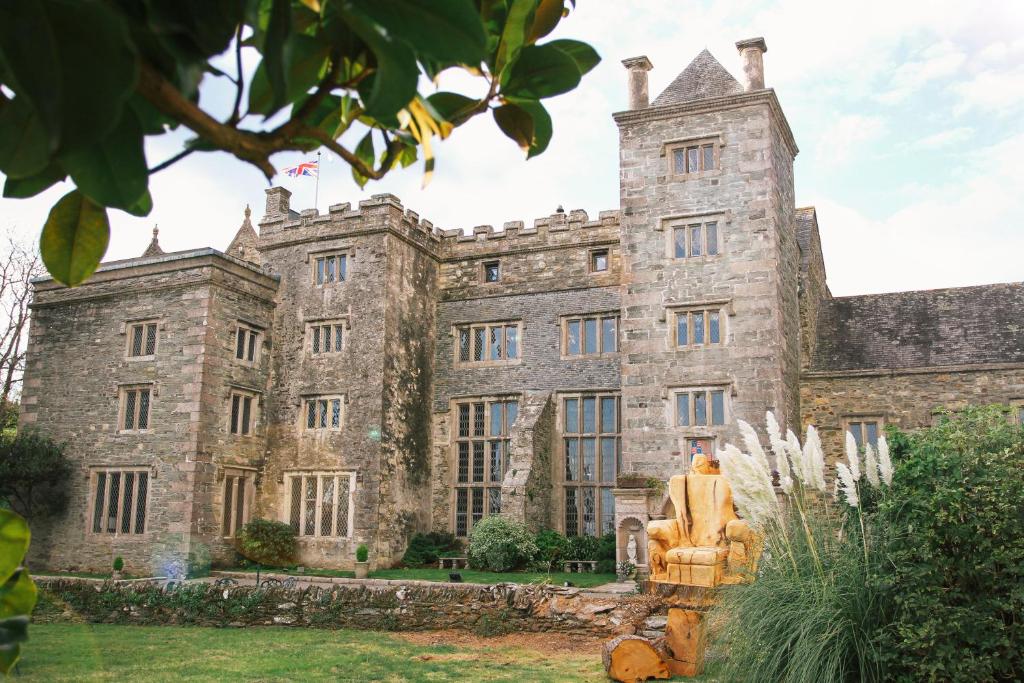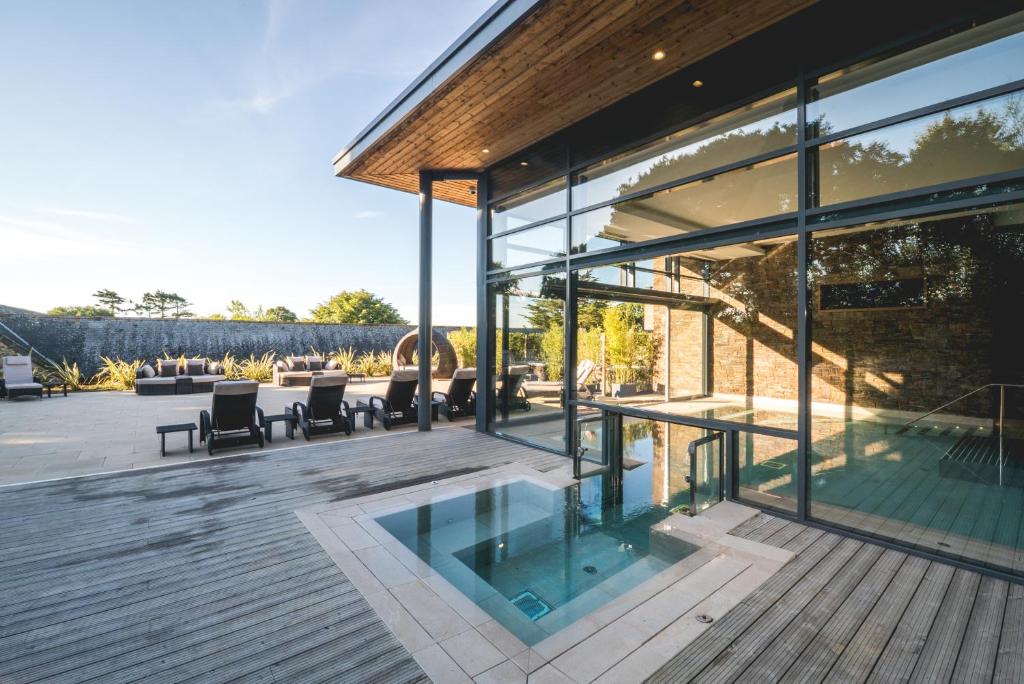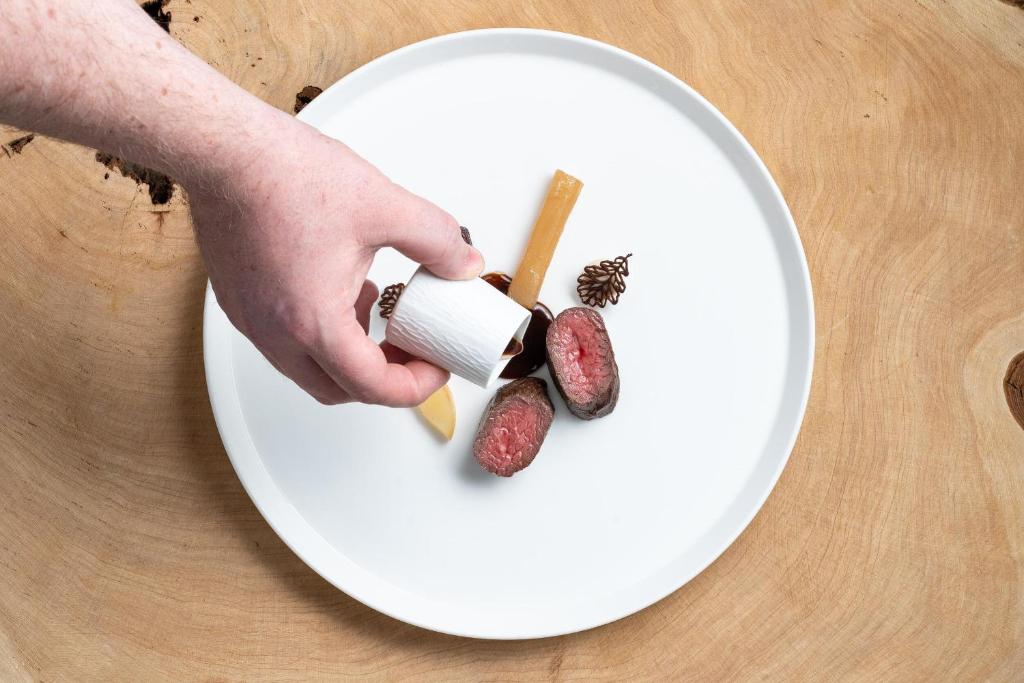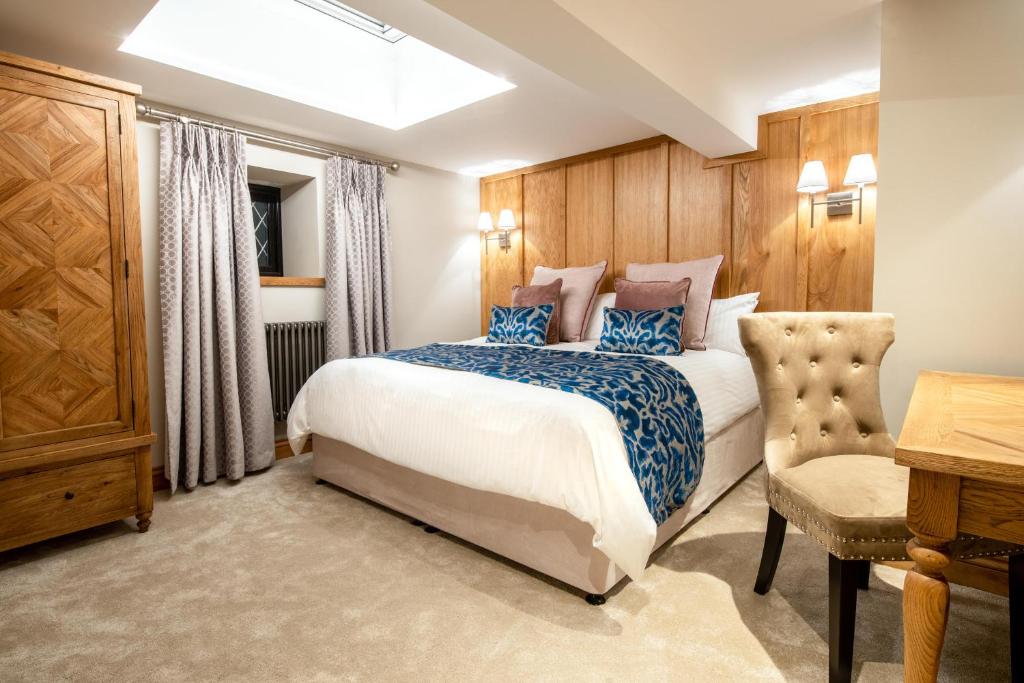 ---
9. Linthwaite House Hotel
Linthwaite House is situated on a hilltop overlooking Windermere, making it an ideal base for exploring the picturesque surroundings. The beautiful grounds of Linthwaite offer a wealth of activities. Try your hand at a game of boules on the special field or giant outdoor chess. Stroll along the walking trails admiring the local fauna, flora and sculptures, or cycle to the 'chocolate' village of Bowness-on-Windermere. Linthwaite House, one of Windermere's most beautiful hotels. It offers luxurious accommodation with stylish, individually decorated bedrooms and bathrooms, many of which overlook the lake and manicured gardens, as well as the surrounding hills and mountains. Simon Rogan's casual and relaxed restaurant Henrock opened its doors at Linthwaite House in October 2019 and was awarded a Michelin star just a year after opening. Executive Chef Paul Burgalliers and Head Chef Killian Hennessy create a frequently changing menu inspired by their travels around the world, which also uses local produce from Simon's own farm, Our Farm, in the Cartmel Valley.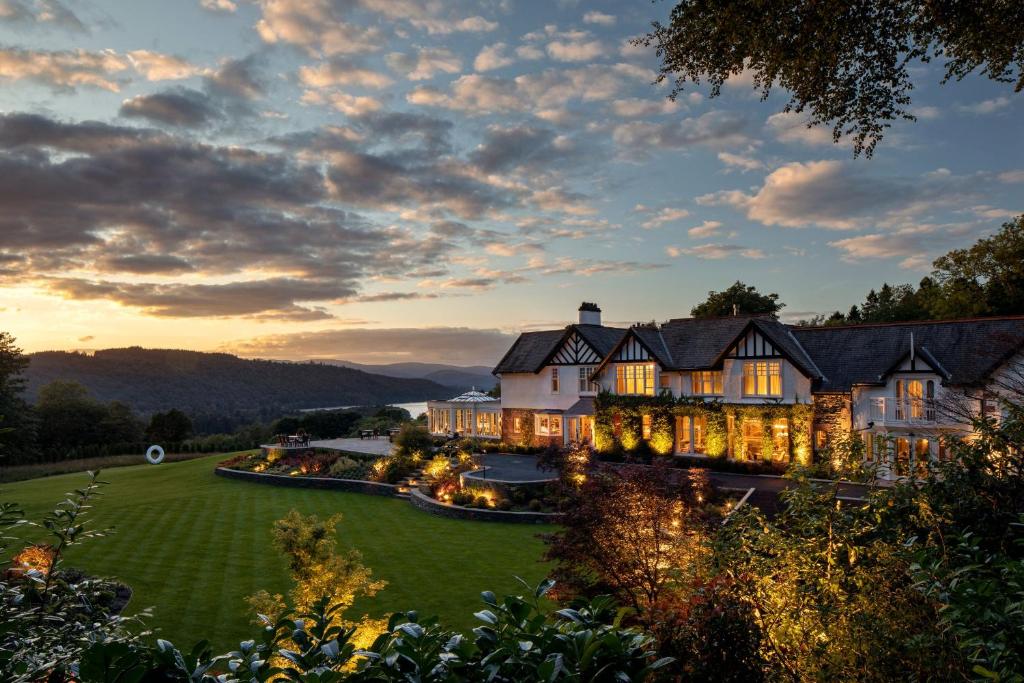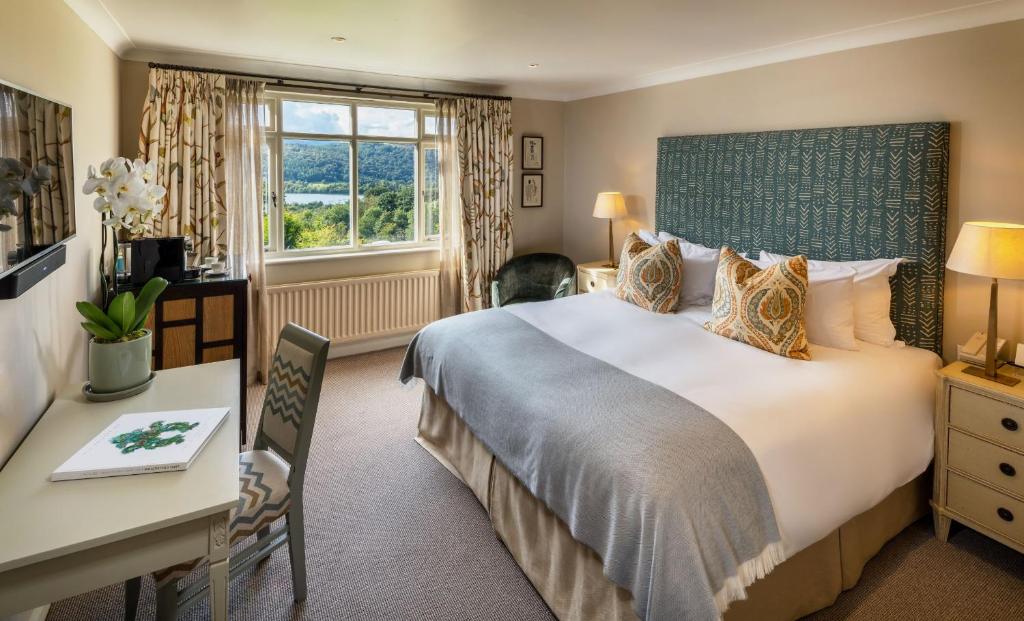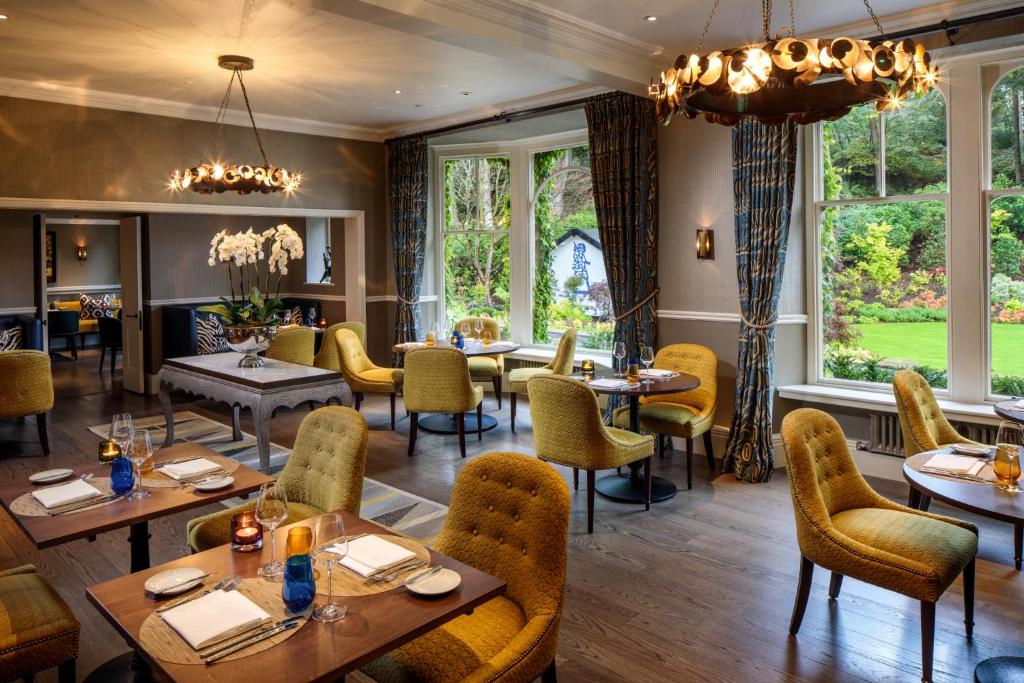 ---
10. Llanerch Vineyard Hotel
Discover an extraordinary vacation destination – Llanerch, the UK's first vineyard hotel. Dine in the award-winning restaurant, taste wine and explore the vineyard with a guided tour.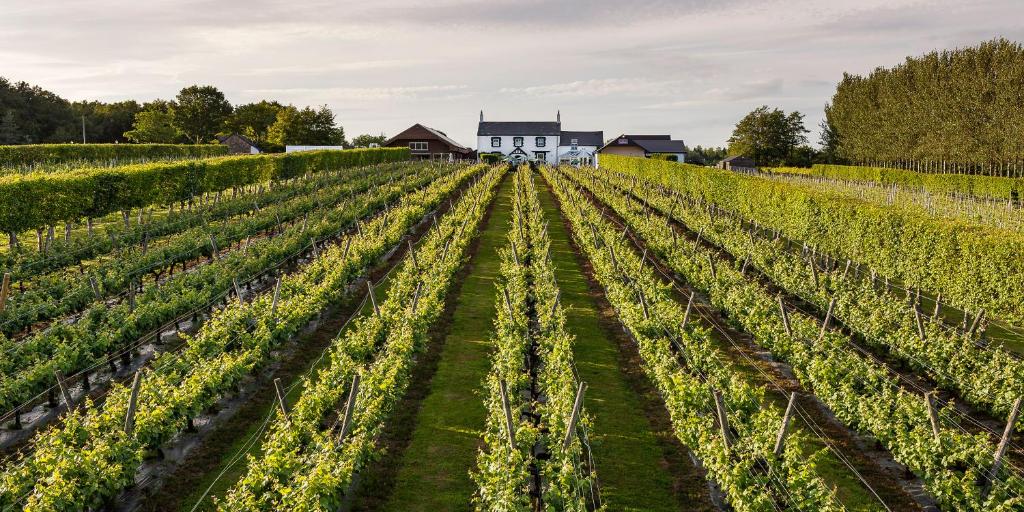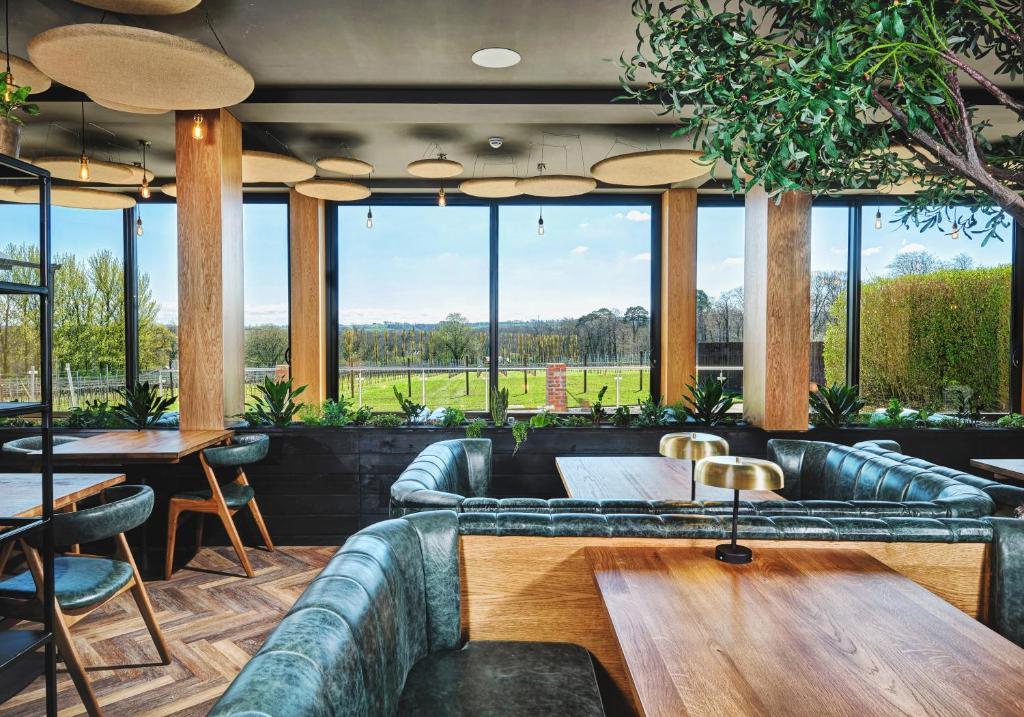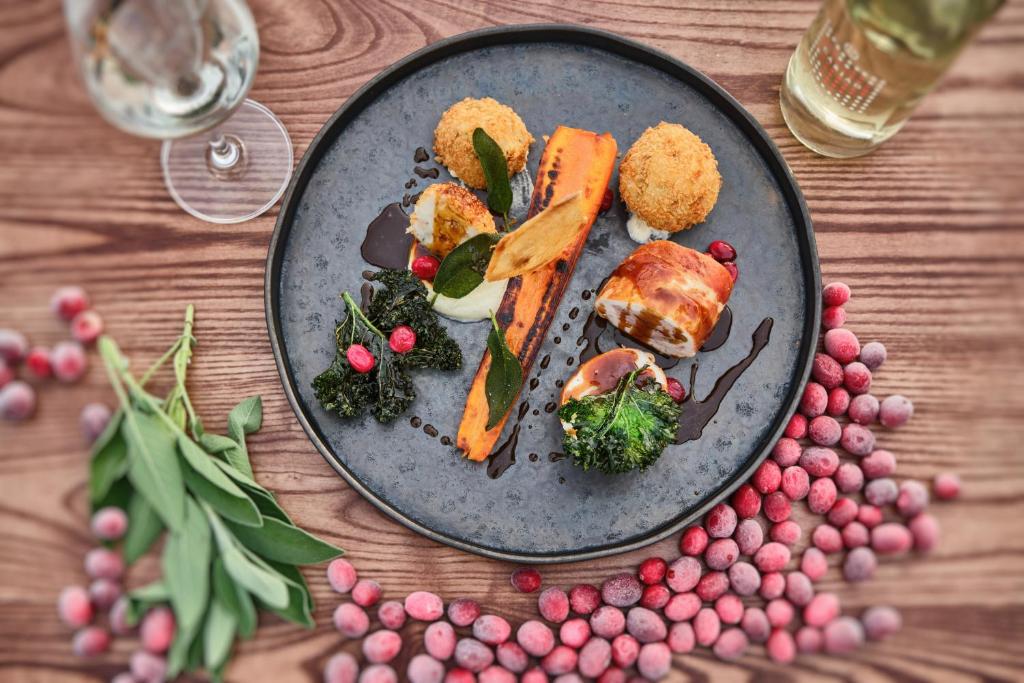 ---
11. Four Seasons Hotel Hampshire
Set in a restored 18th century manor house in the English countryside, just 40 minutes from London, Four Seasons Hotel Hampshire offers a modest, cozy and welcoming home away from home. Spanning 500 acres of bucolic landscape, the hotel's grounds offer an unrivaled sense of seclusion, unrestricted access to nature, wildlife and unique outdoor experiences. Whether you're visiting with a loved one, family or pets, the hotel welcomes you with seasonal food and beverages, spa treatments, "pop-up" and event spaces with sustainability innovations.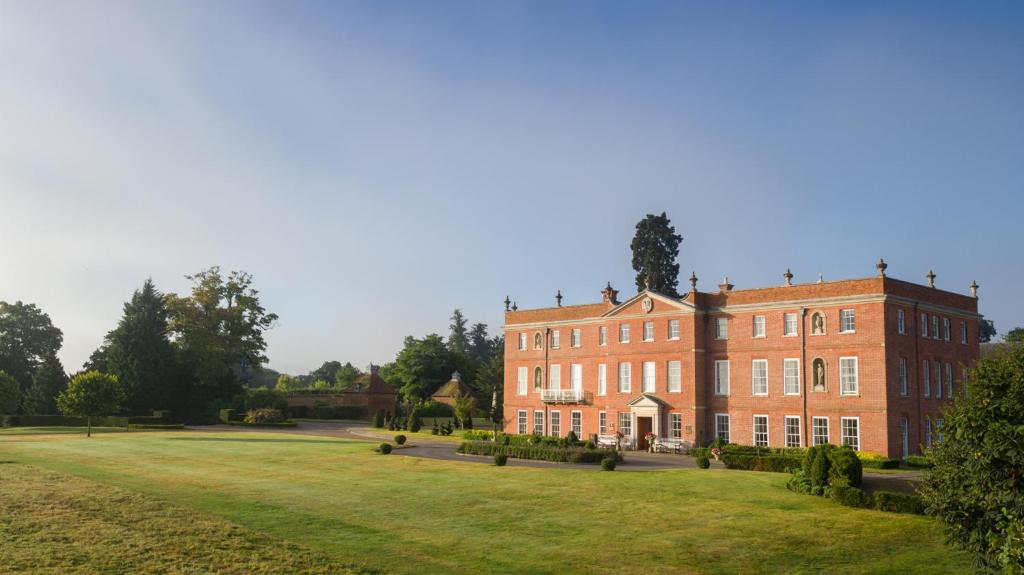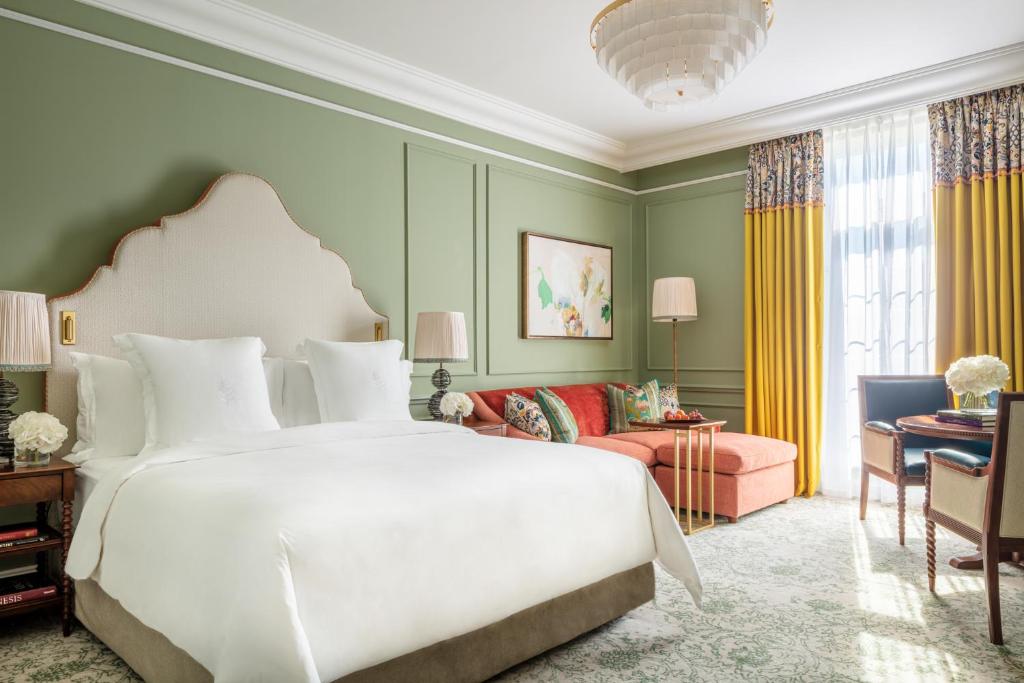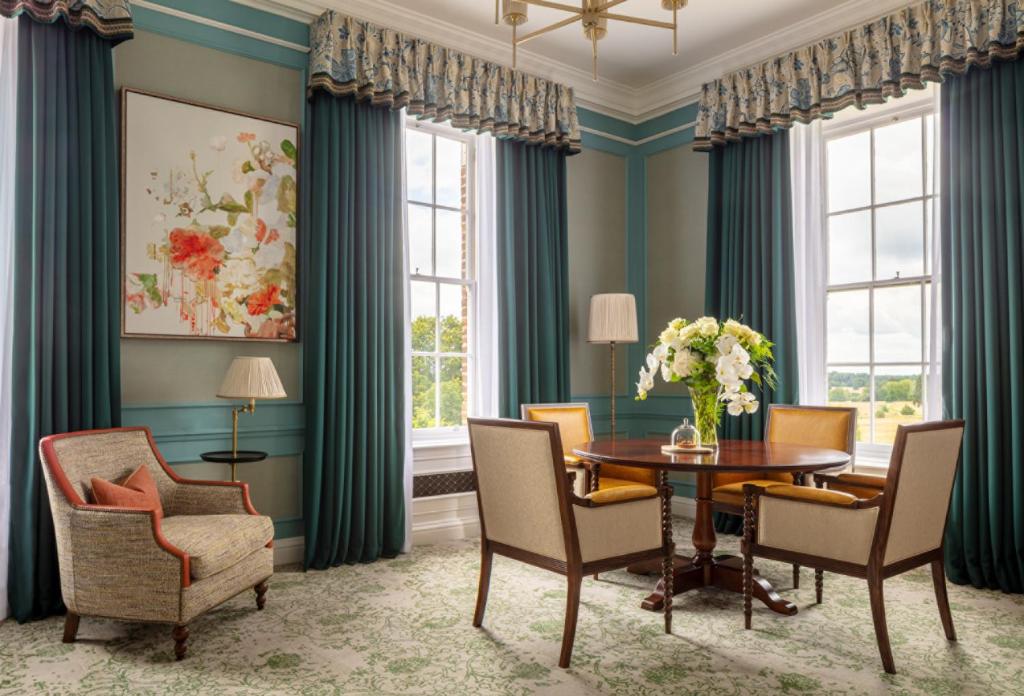 ---
12. The Gleneagles Hotel
The rooms at Gleneagles are as magnificent as the scenery that frames them and have the luxury of a 5-star hotel. All 205 rooms and 28 suites are individually styled, inspired by the mountains and meadows, rivers and lakes of the Perthshire countryside. The 10 restaurants and bars provide the perfect backdrop for special family occasions, after-dinner drinks, romantic dinners and cozy nights in. The Spa at Gleneagles is the stuff of dreams, a haven of treatments and experiences to keep you healthy and happy both inside and out.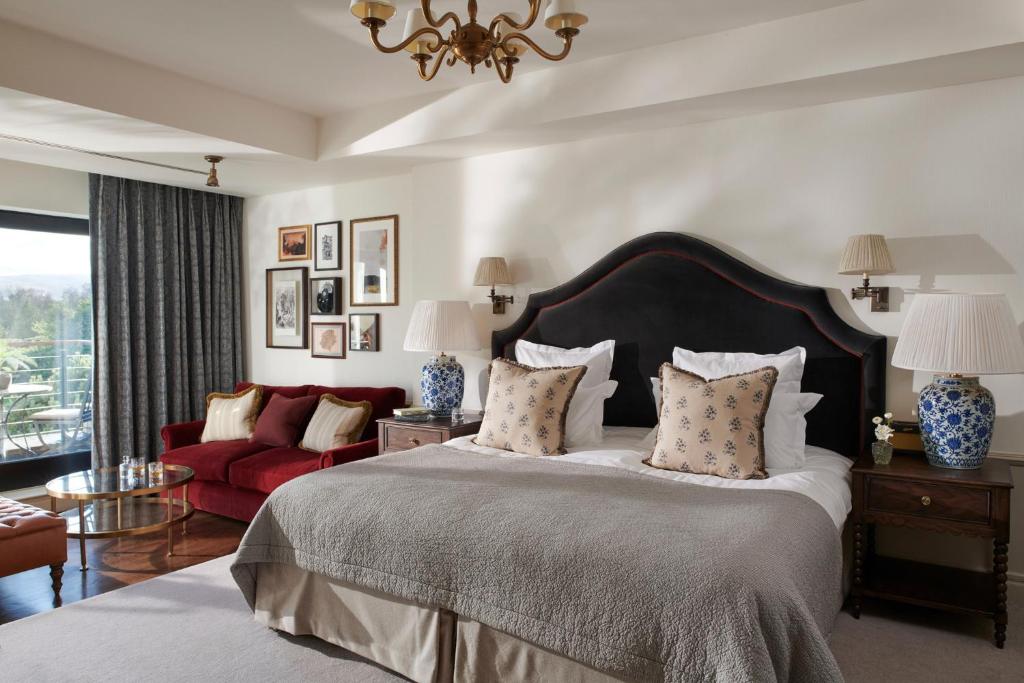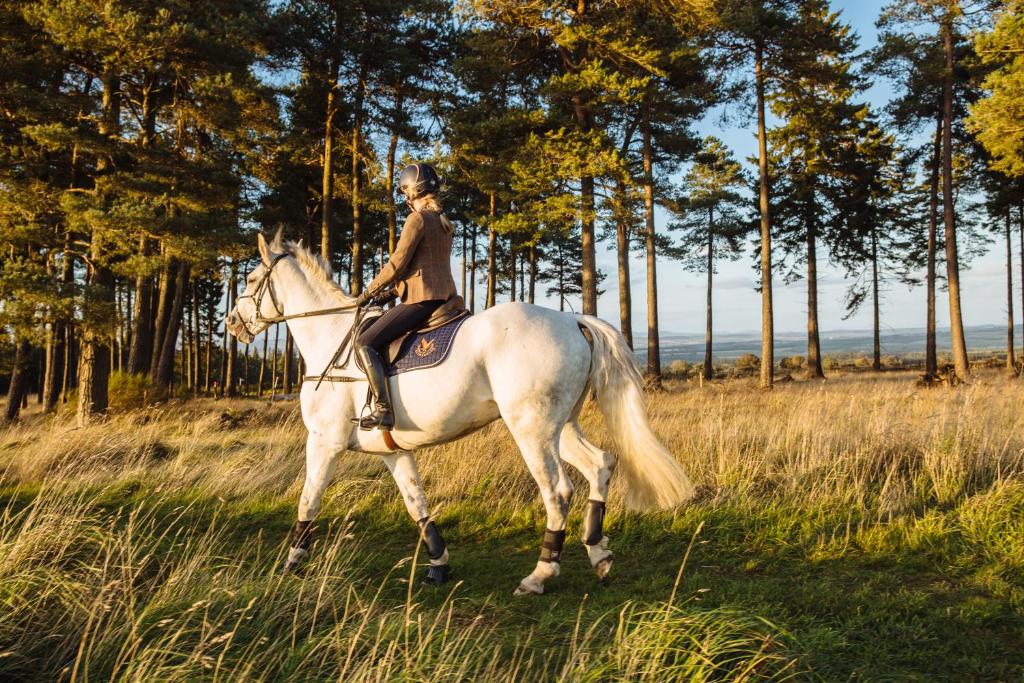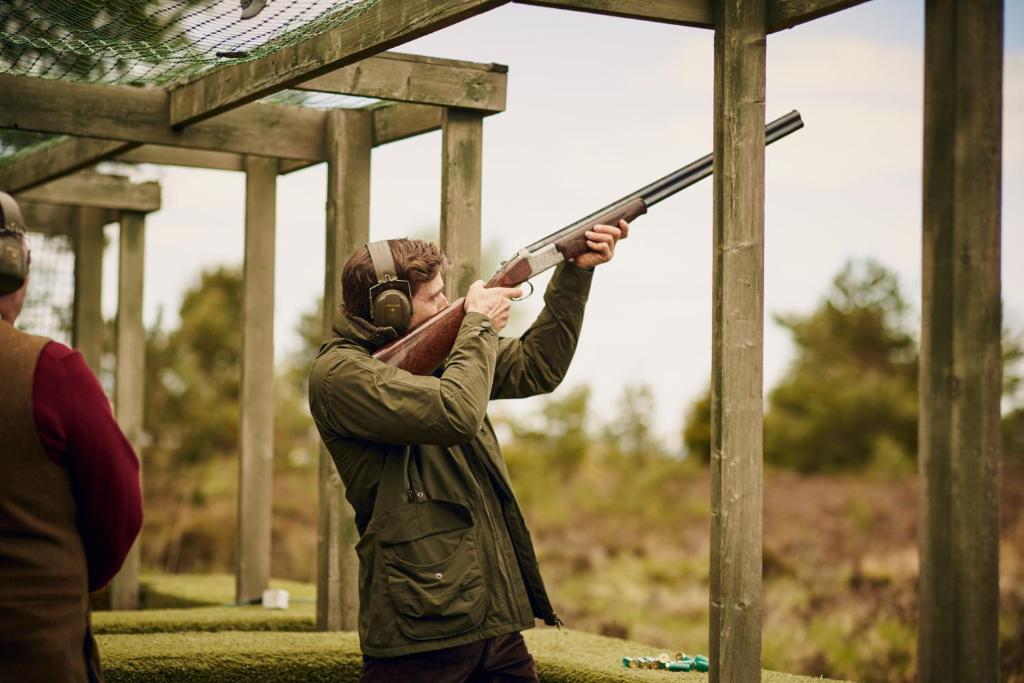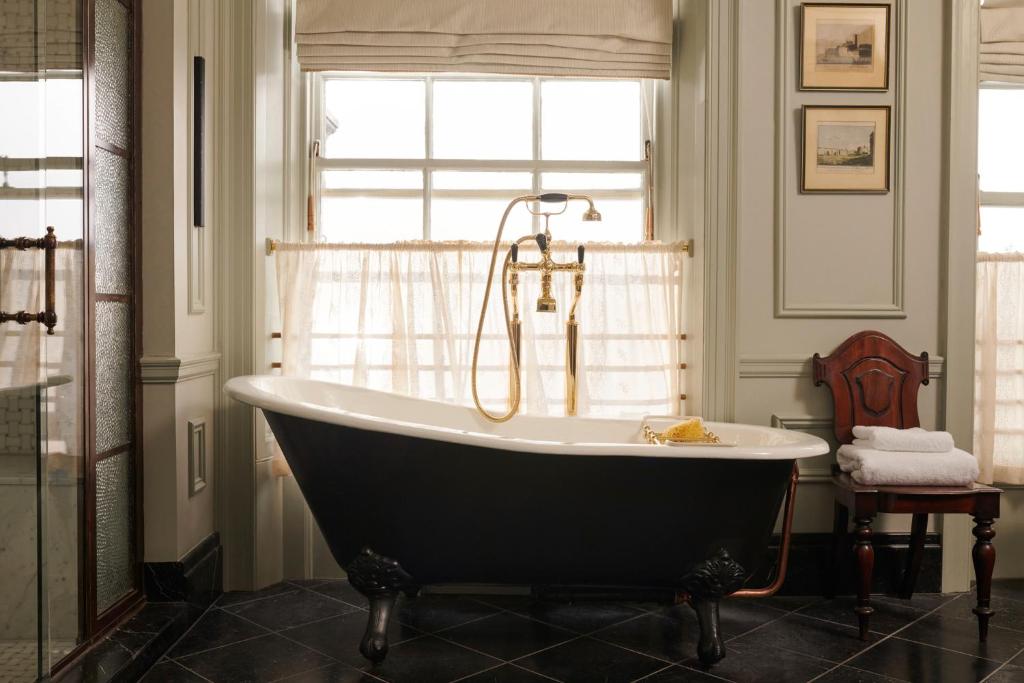 ---
13. The Slaughters Manor House
The Slaughters Manor House Hotel is a beautiful 17th century 4-star manor house combining contemporary interiors with country charm, one of the most renowned restaurants in the Cotswolds and 19 luxurious bedrooms, each with its own character and decorated with luxury and comfort in mind. Set in five acres of beautifully landscaped gardens, The Slaughters Manor House offers an idyllic Cotswolds retreat with luxurious bedrooms, a quintessentially English croquet lawn, tennis court, billiard room and cocktail bar. The hotel also has a restaurant. The bright, clean lines of the modern orangery complemented by white linen and the original stonework of the chapel's open fireplace. A team of experienced chefs, specializing in cooking with the finest Cotswolds produce, create tantalizing menus full of flavor using regional and fresh produce, perfectly paired with wines selected by the sommelier.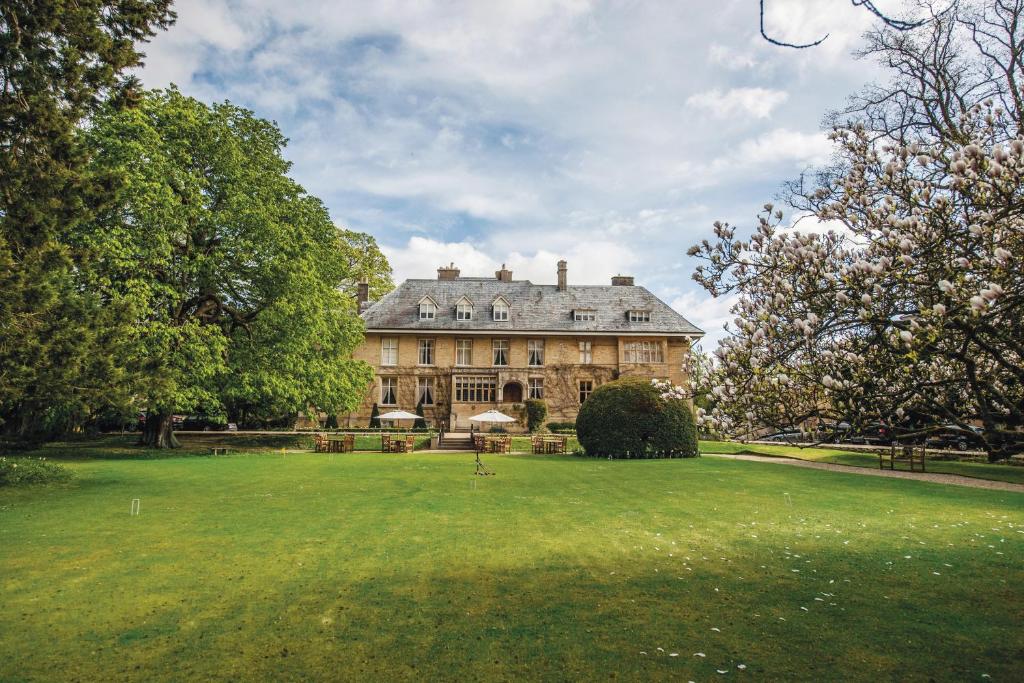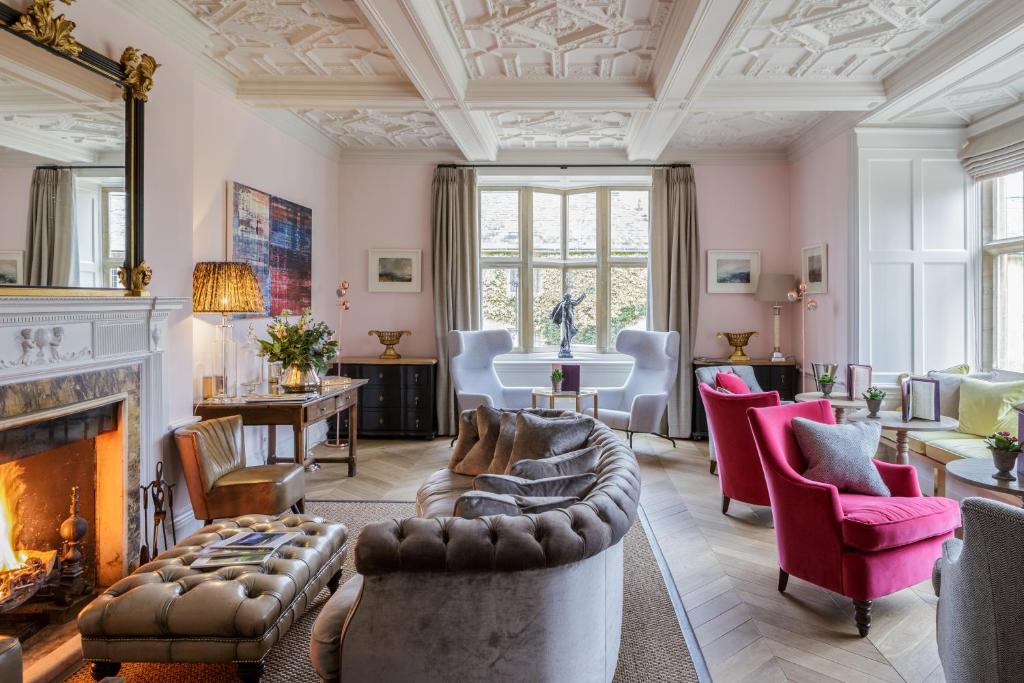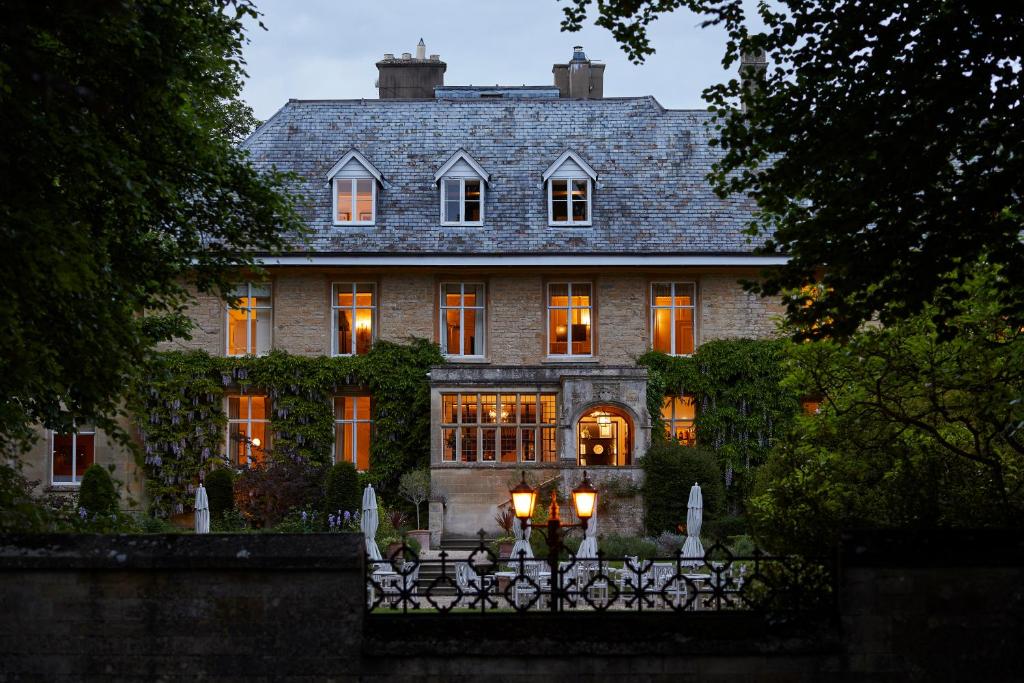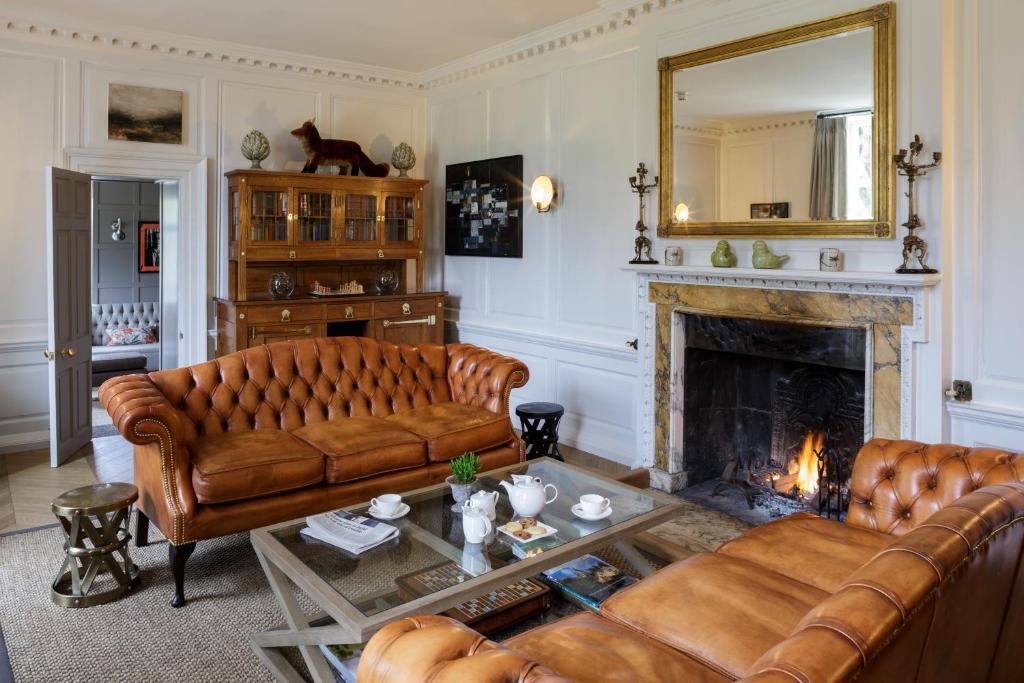 ---
14. Whatley Manor
A beautiful country house steeped in tradition, offering modern amenities and a variety of experiences. Setting itself apart from other luxury hotels in the Cotswolds, Whatley Manor offers two dining options during your stay. The dining room offers exceptional elegance, while Grey's offers a relaxed atmosphere. Immerse yourself in the soothing atmosphere of the Aquarias Spa, revitalize your mind and body with revitalizing treatments and calming relaxation. Settle in with popcorn while watching a movie in the elegant private theater. Whatever you choose to do, enjoy as much or as little of the Whatley experience as possible.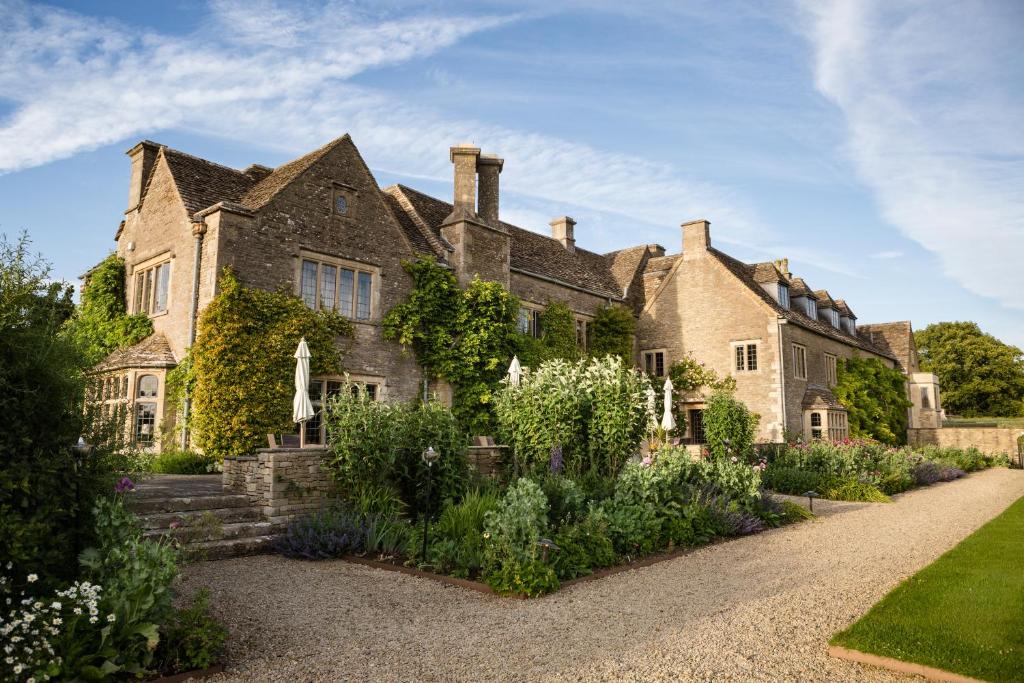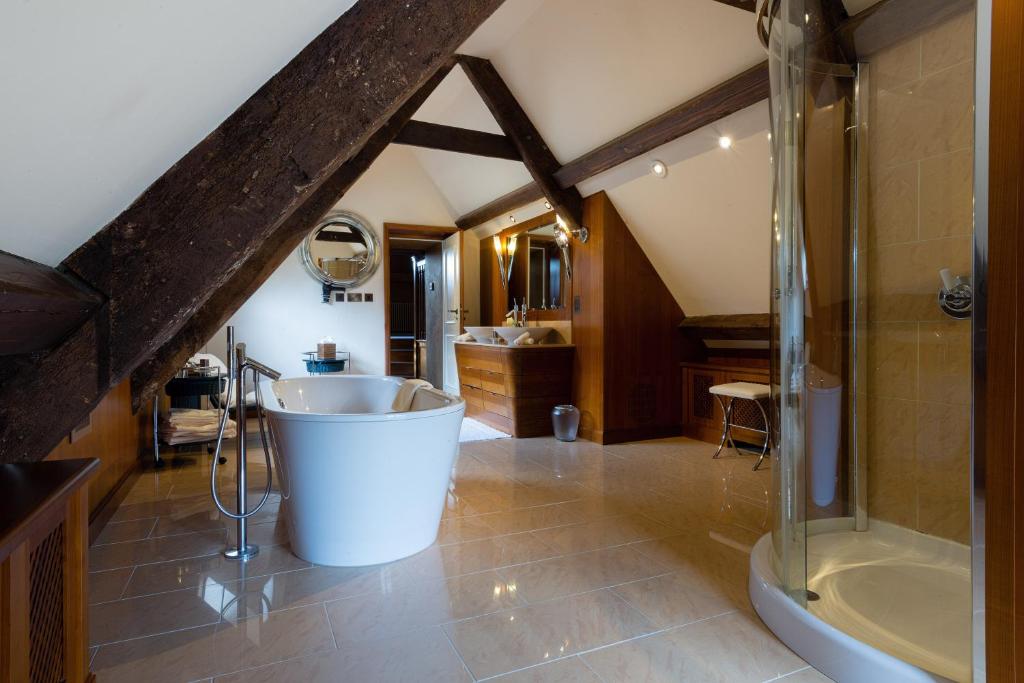 ---
15. Grantley Hall
Grantley Hall, one of the hidden gems of the Yorkshire Dales, is a country house and spa where rich history and elegance are woven into every detail. Although the hotel has only 47 beautiful bedrooms, there is an English Heritage lake and Japanese garden, a sybaritic wellness center, an original events program and no less than seven drinking and dining venues.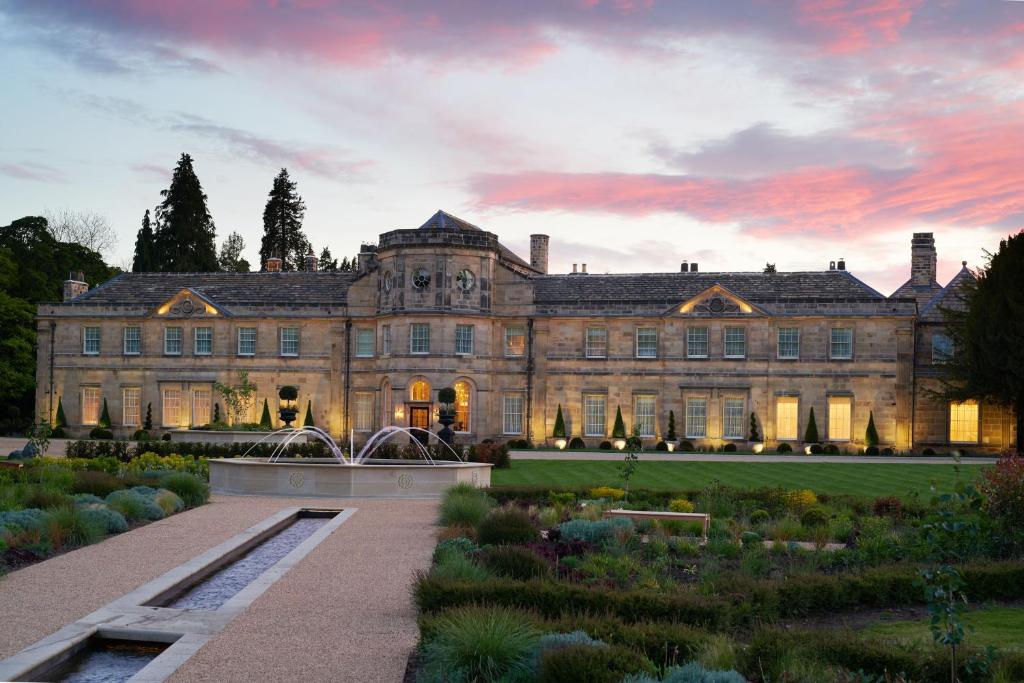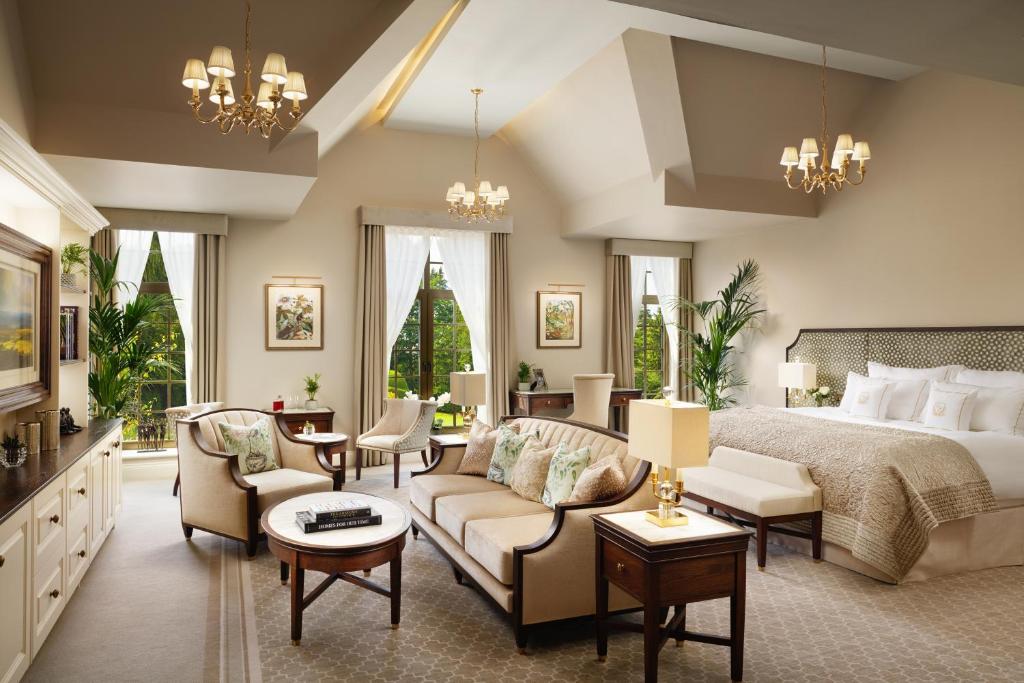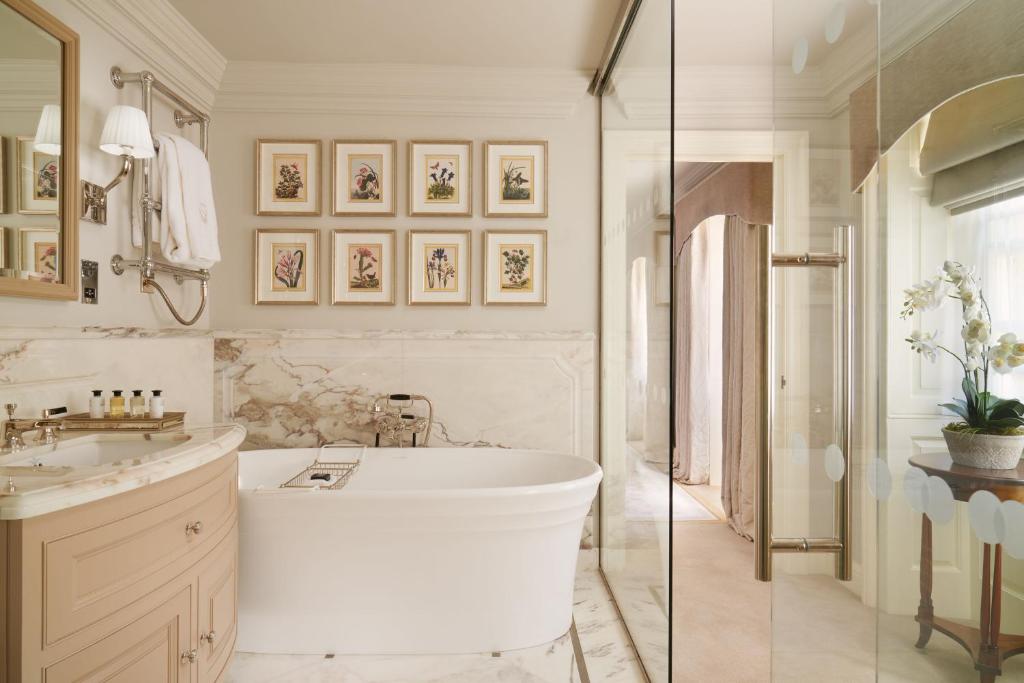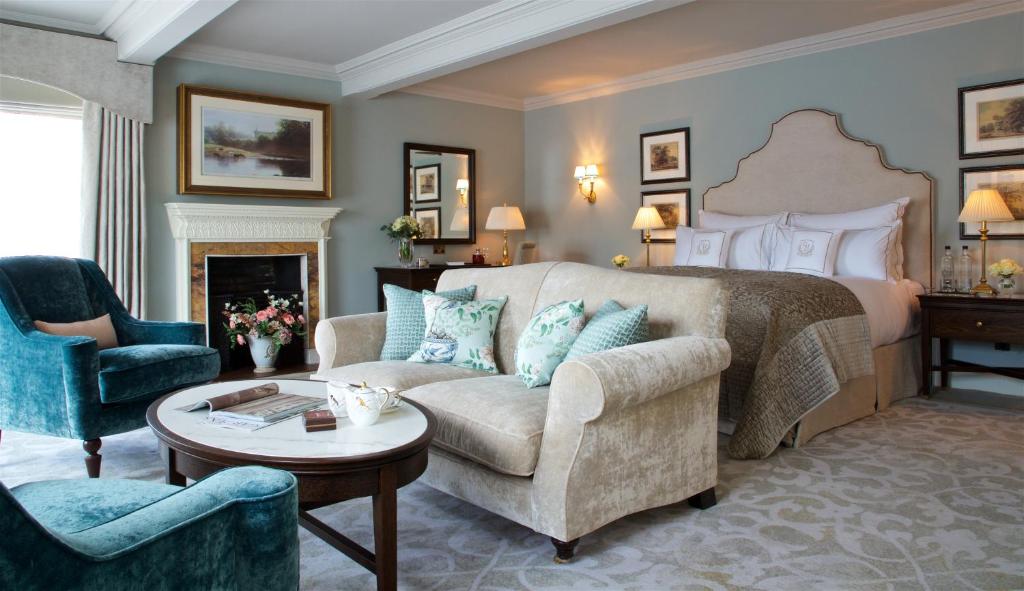 ---
16. Rockliffe Hall Hotel Golf & Spa
Rockliffe Hall is one of the finest 5 star hotels in Durham. Feel like a Duchess at the most famous resort in the North of England. Set on a beautiful 365-acre estate on the border of County Durham and North Yorkshire, Rockliffe Hall Hotel boasts one of the largest spas in the country, an 18-hole championship golf course and award-winning cuisine. Whether you are looking for a romantic getaway, a stunning venue for weddings and special occasions, or an impressive place to conduct business, this world-class resort is the perfect place to do it. Located in the quiet village of Hurworth, with five-star recreational opportunities at your fingertips, forget the outside world and enjoy all that this country estate has to offer.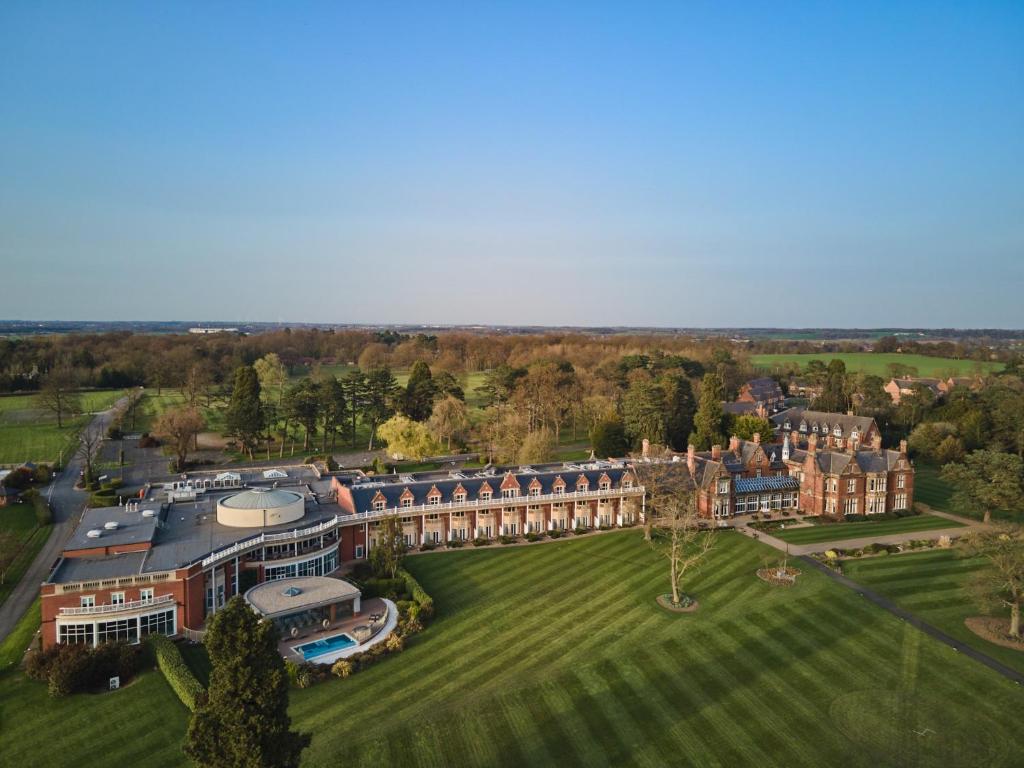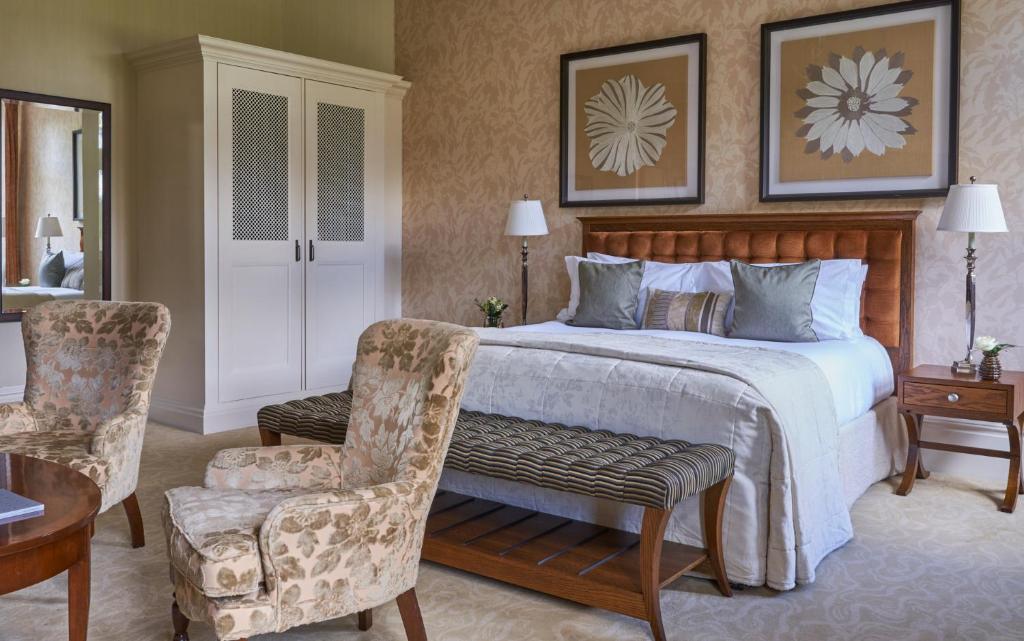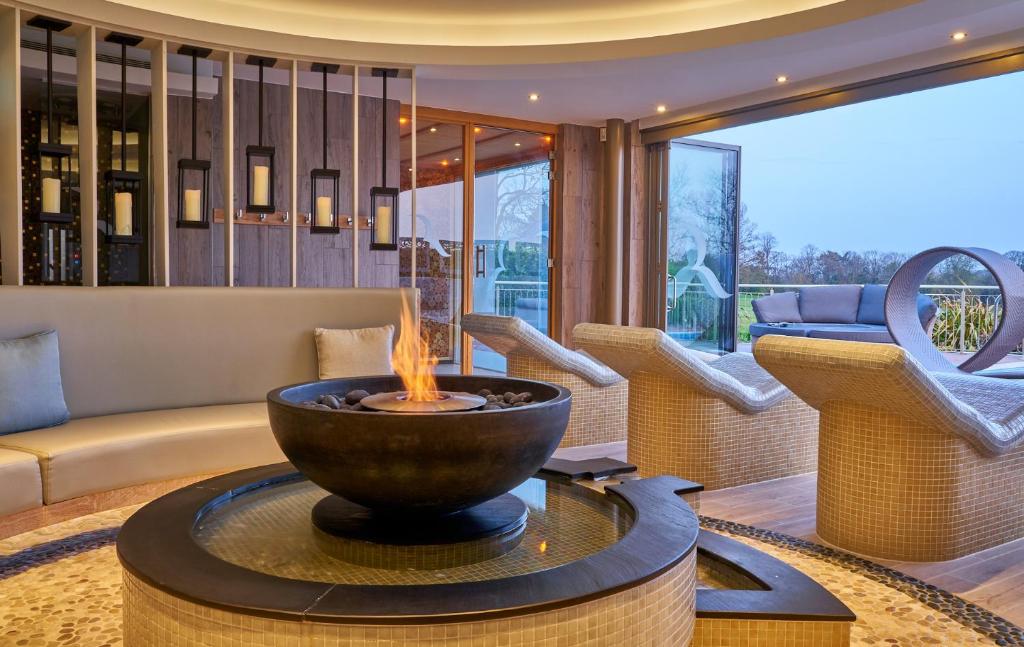 ---
17. Thornbury Castle – A Relais & Chateaux Hotel
Once through the gates, you'll find behind these striking stone walls a true refuge from everyday life. Experience this at the luxurious Relais & Châteaux, a château that conveys the grandeur of the 1520s and modern splendor. This one-of-a-kind venue, lined with imposing stone walls and steeped in palatial opulence, is an enduring testament to Tudor history when royalty reigned here. The 15 acres of land surrounding Thornbury Castle provide stunning views and limitless activity for all who stay here. From the meticulously manicured lawns to the many castle gardens and rolling countryside.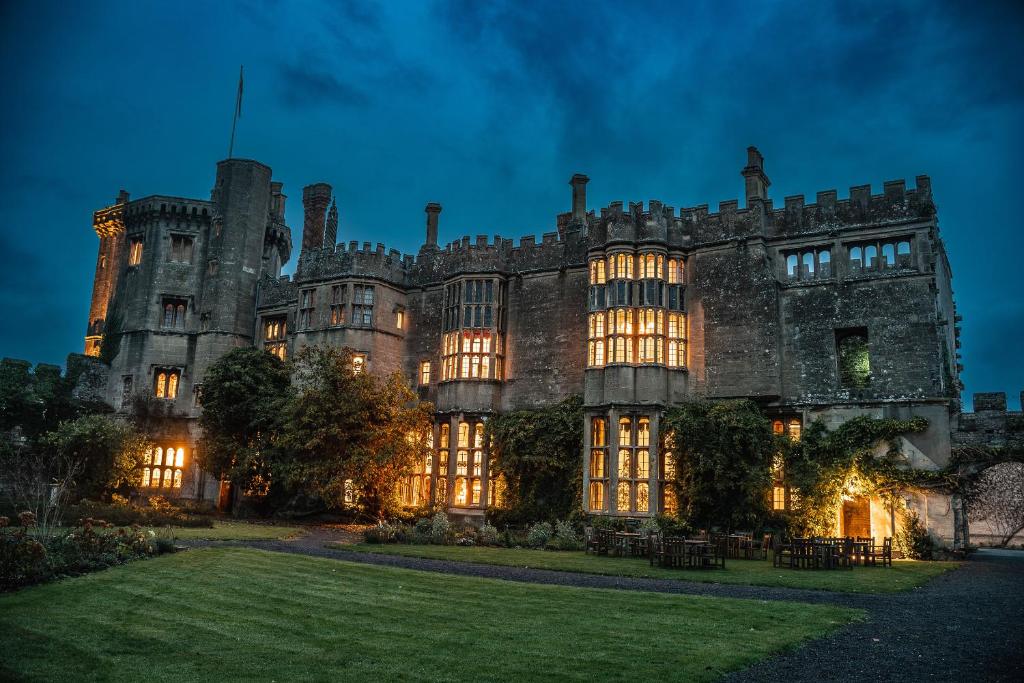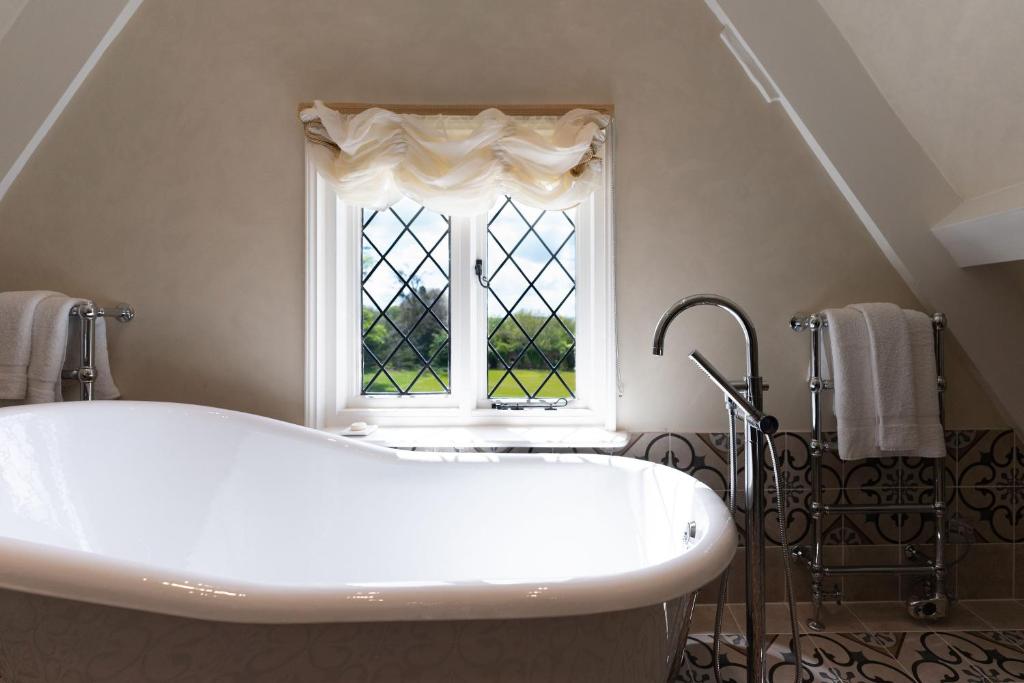 ---
18. The Manor House Hotel and Golf Club
Feel a rush of magnetic energy on the long and winding road leading to an idyllic 14th century manor house in the picturesque village of Castlecombe in Wiltshire. What to fill your cup with at The Manor House is up to you. Stroll through stunning Italian gardens or a charming village rich in history. Take to the 18-hole golf course, which will delight you with its picturesque scenery and challenging holes. Or just sit with a book in one of the lounges or by the fireplace. And because no Cotswolds village is complete without a good old English pub, they have their own: the Castle Inn. Stop here for a pint of local beer before heading to The Manor House for a true foodie feast – here the talented team prepare mouth-watering dishes in our Michelin-starred Bybrook restaurant, one of the best in the Exclusive Collection.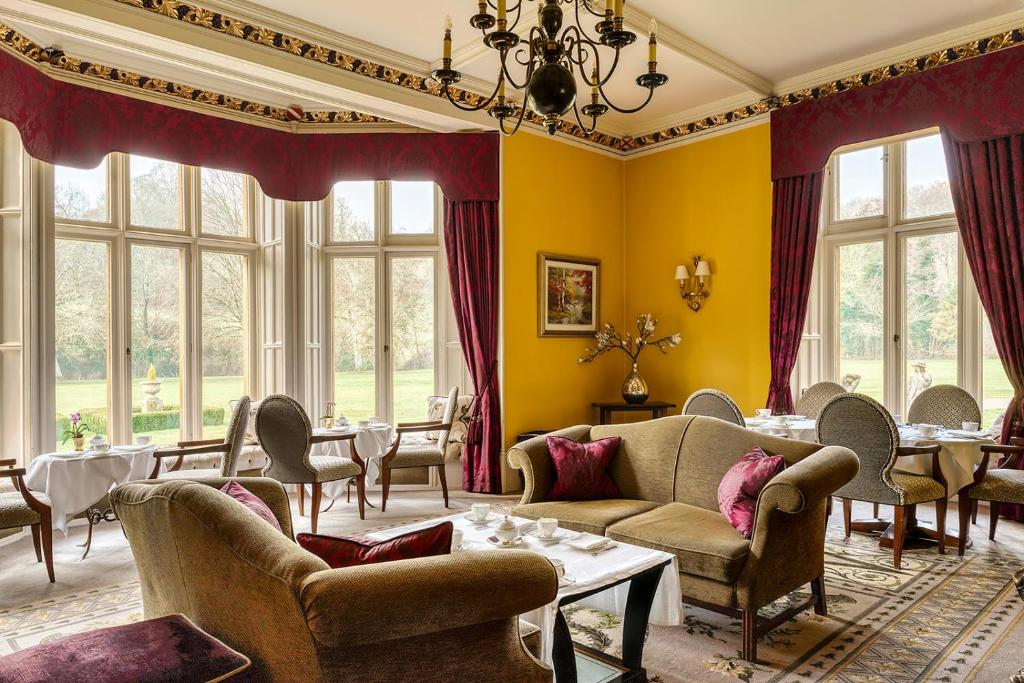 ---
19. The Bath Priory – A Relais & Chateaux Hotel
The Bath Priory Hotel, set in four acres of green gardens and spacious award winning terraces. A Georgian house of honey-colored stone in Bath, The Bath Priory is set in a tranquil location just a short walk from the city center. The Bath Priory welcomes guests as a private home, and the walls are adorned with much of the private art collection of owners Andrew and Christine Brownsword. To help you truly relax, the Garden Spa by L'OCCITANE offers massages and a range of luxurious treatments from French skincare brand L'OCCITANE.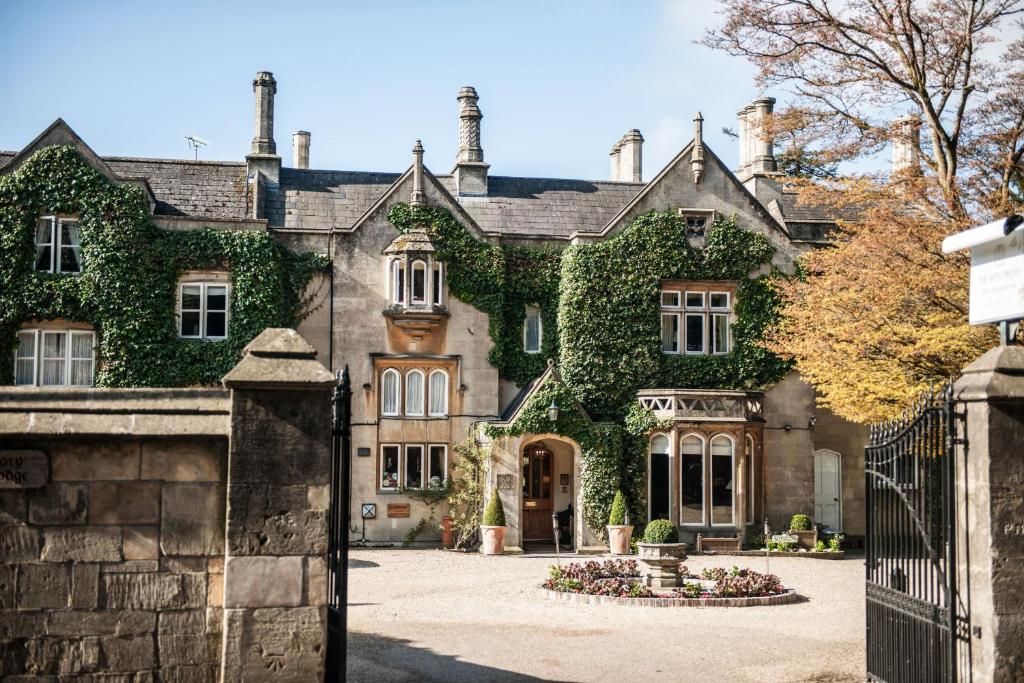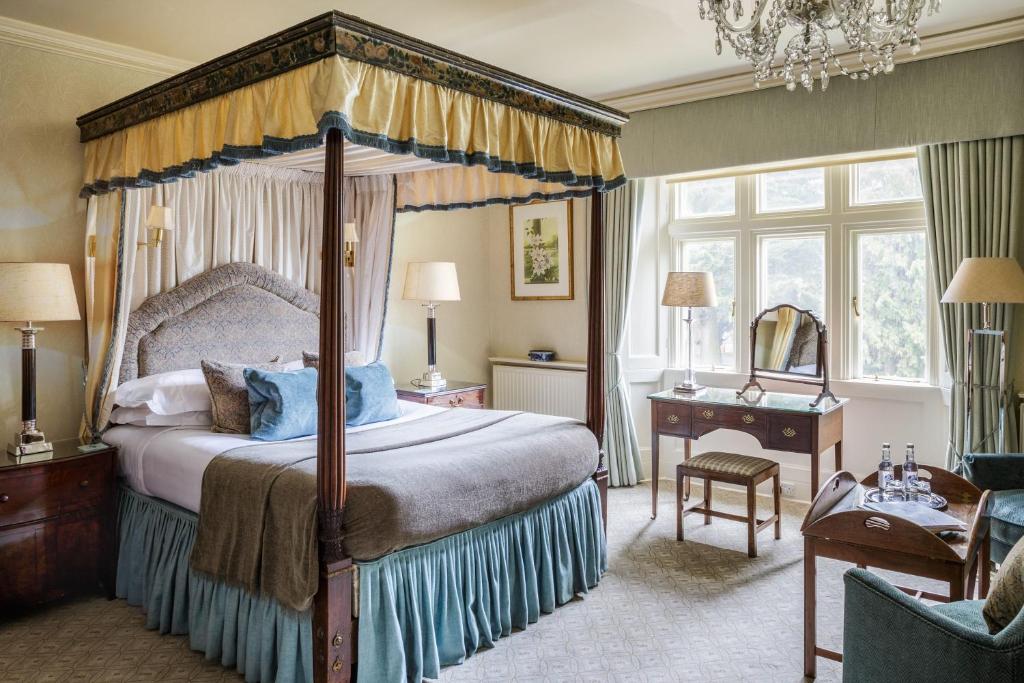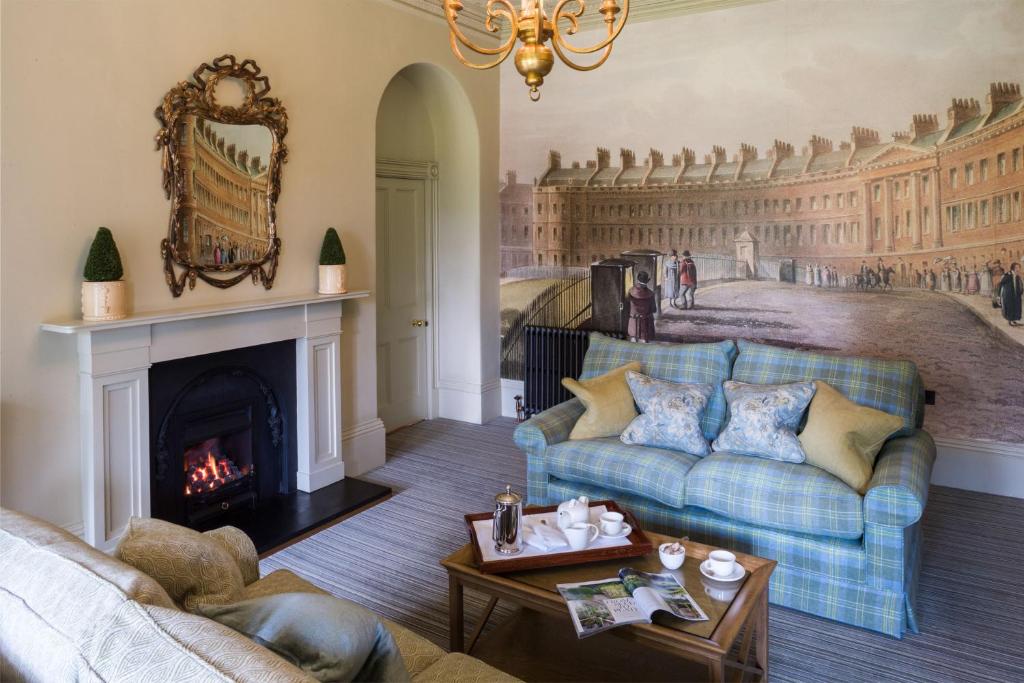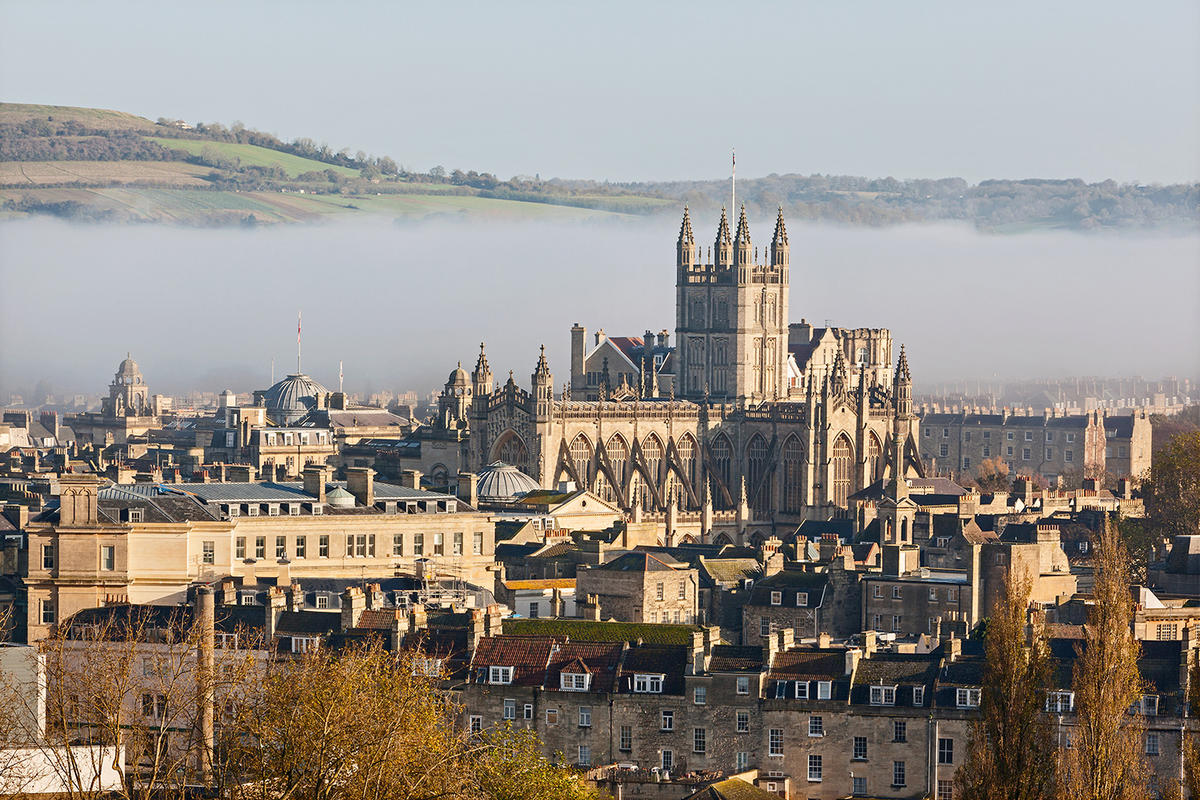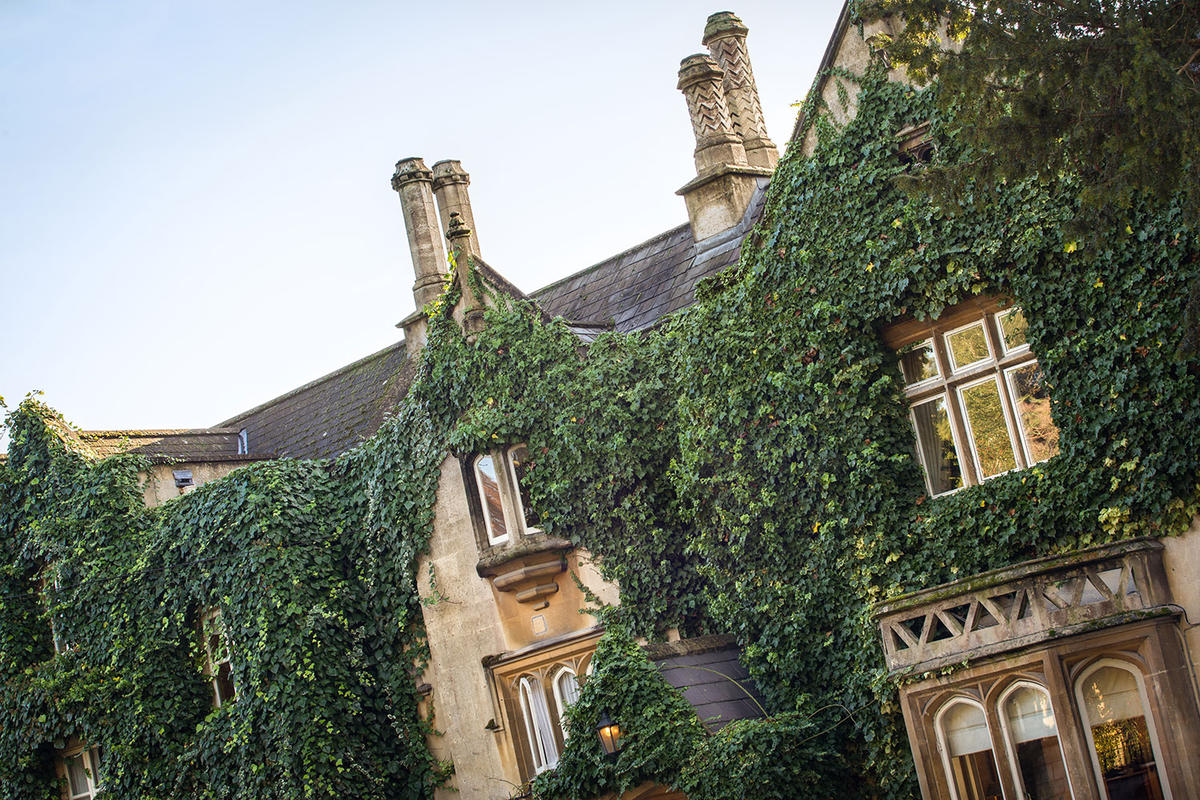 ---
20. Goldsborough Hall
This historic 16th century hidden 16th century house in North Yorkshire, the former home of Princess Mary, offers five star luxury accommodation, 3 AA Rose Award winning restaurants and award winning gardens. The Hall is set in beautifully landscaped grounds overlooking quiet parkland, making it one of the most exclusive and beautiful places to stay in the UK.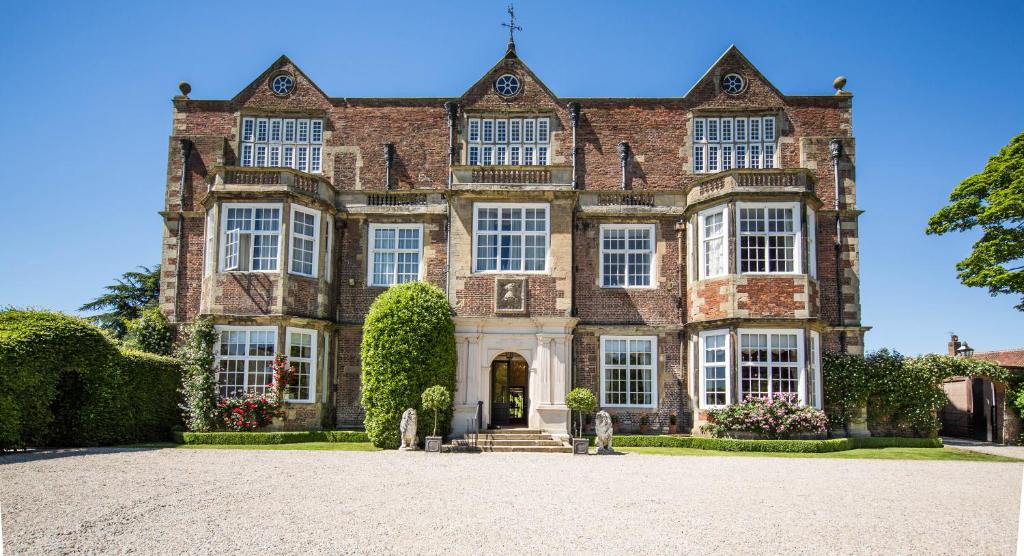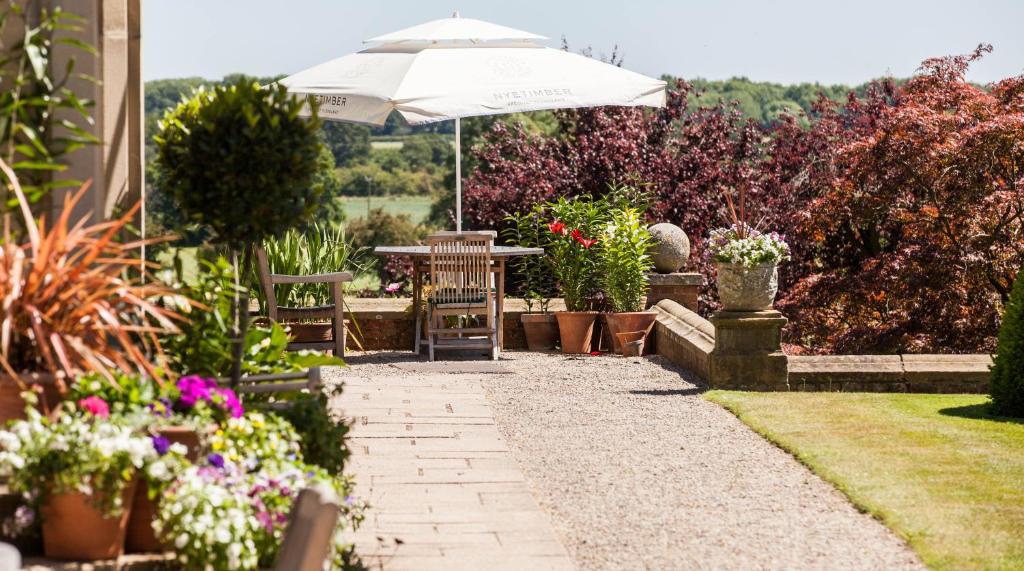 ---
И бонус отель, который забронировать на Booking нельзя, но он потрясающий)
21. Lime Wood Hotel
Located in the heart of the stunning New Forest National Park, just an hour and a half from London and 20 minutes from the coast, Lime Wood is relaxed luxury at its best – the perfect retreat. The hotel is home to Hartnett's restaurant, Hartnett Holder & Co – a cozy place full of character and casual style. Angela Hartnett and Luke Holder, along with their team, create seasonally inspired Italian cuisine using local produce. What do you think of the classic Afternoon Tea? Enjoy a cup of hot tea of your choice with sandwiches and homemade scones with condensed milk and strawberry jam. Then indulge in a sweet treat including choux buns, donuts with lemon curd and cream, flower pots with chocolate mousse and almond friand with seasonal fruit.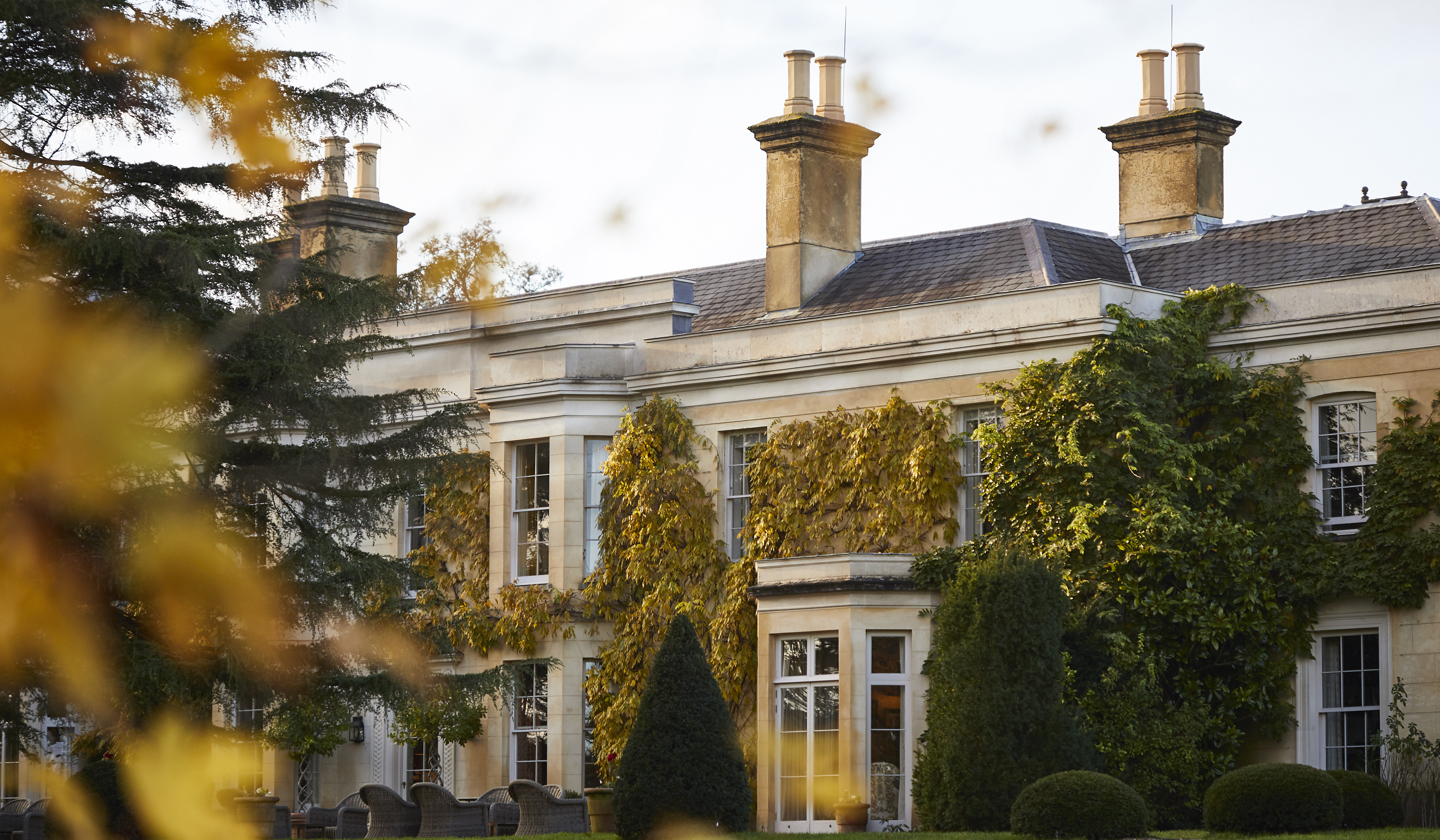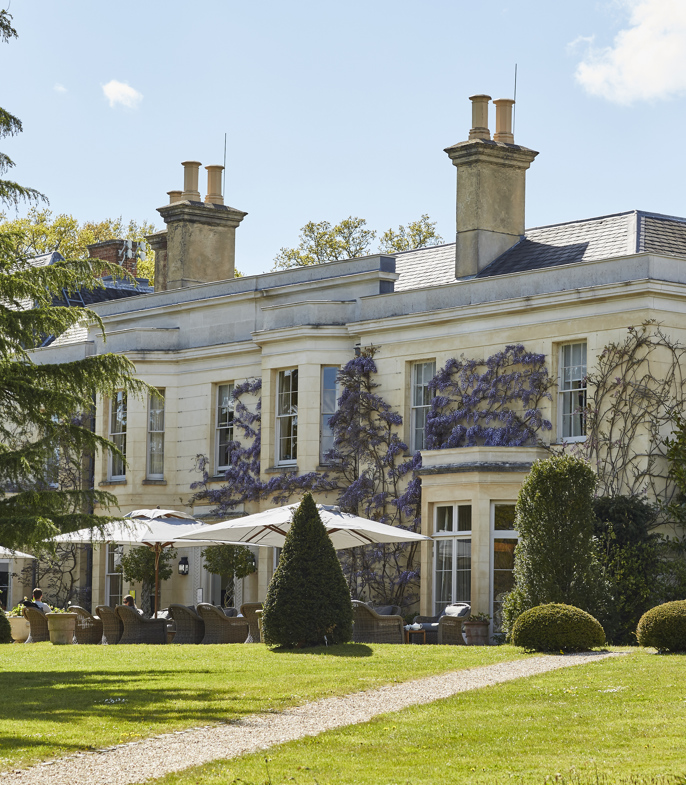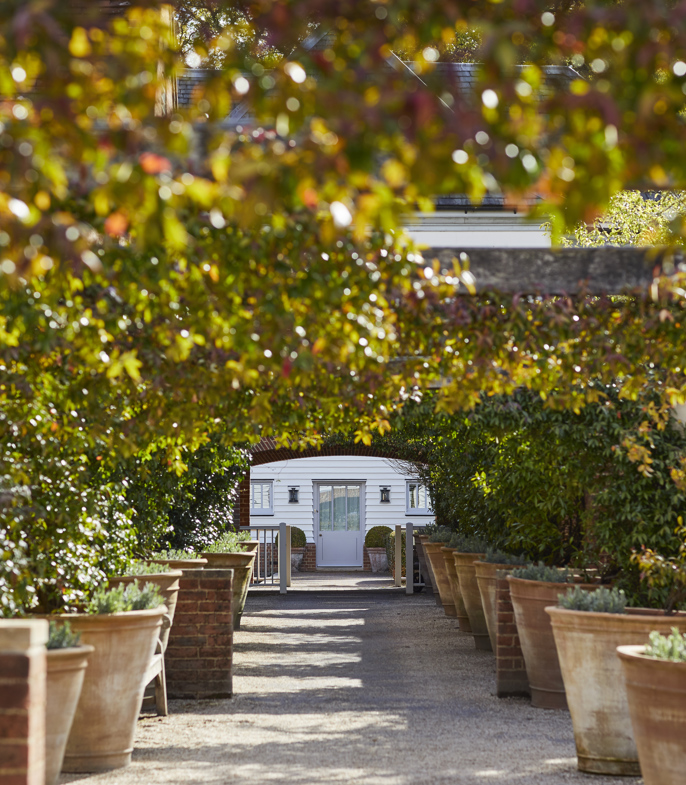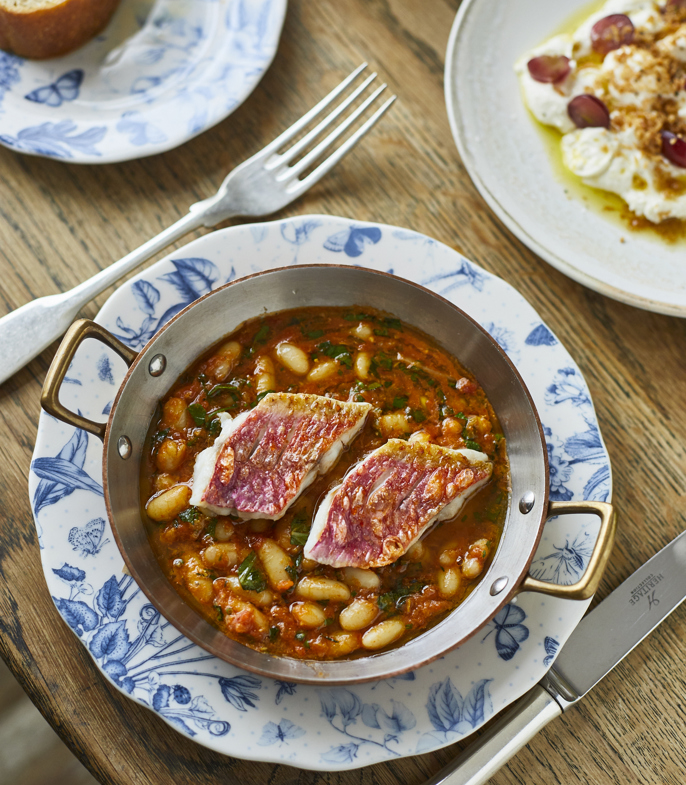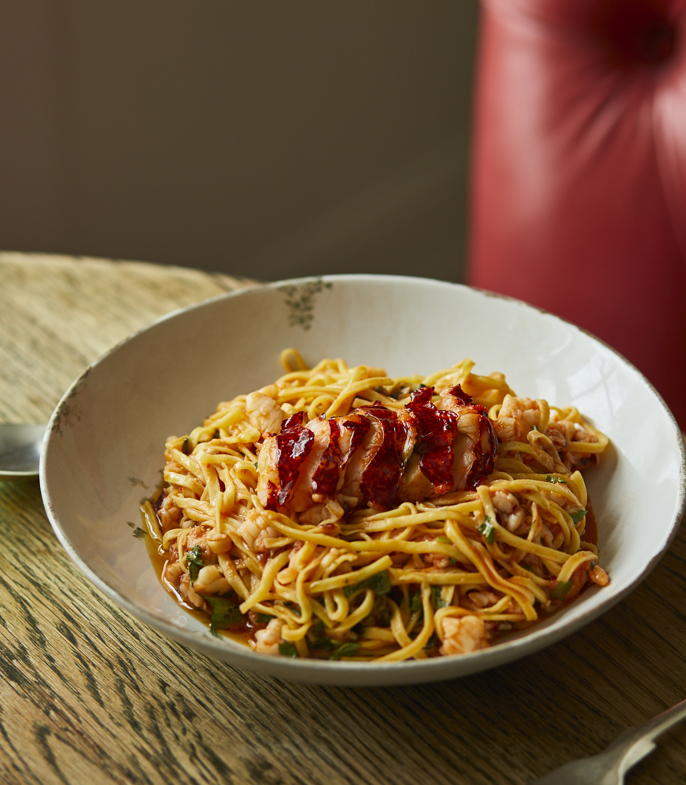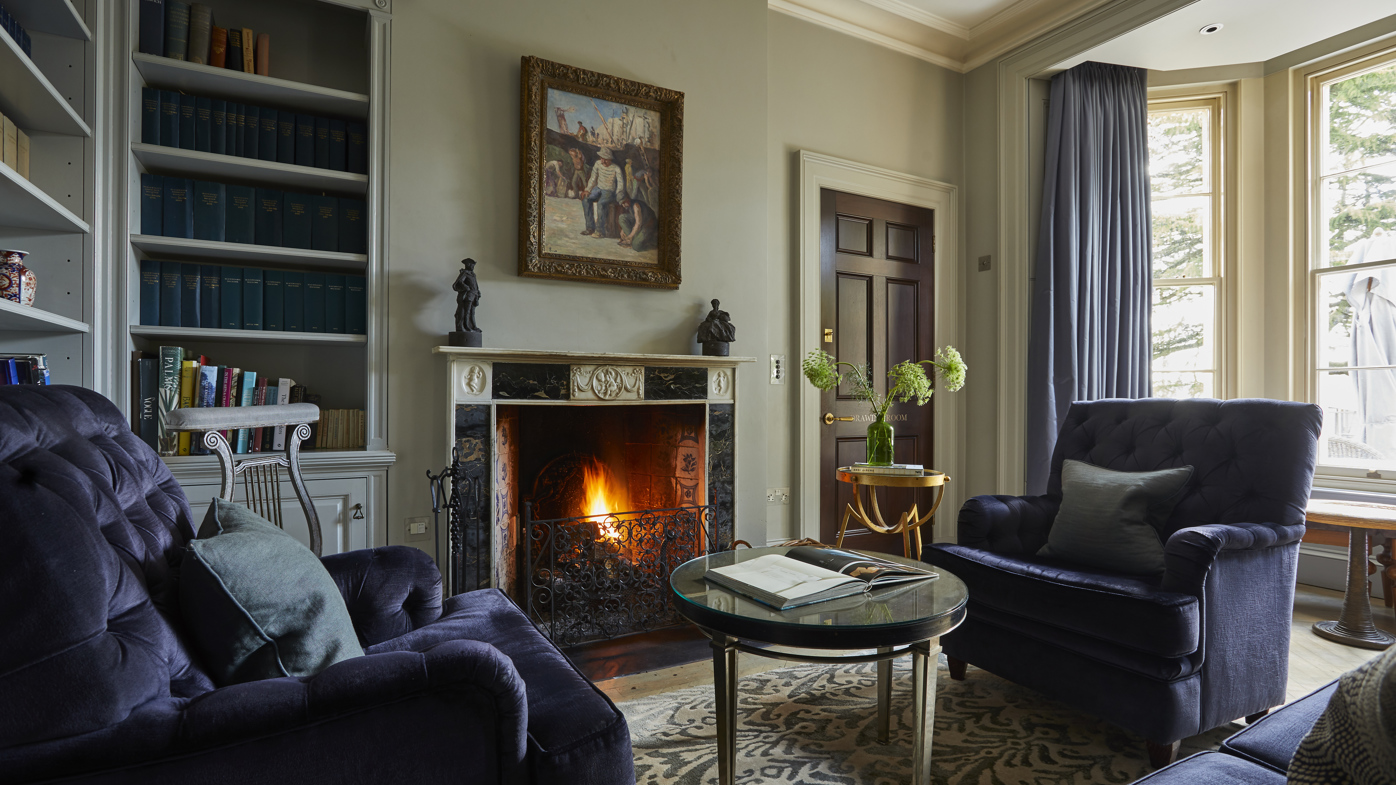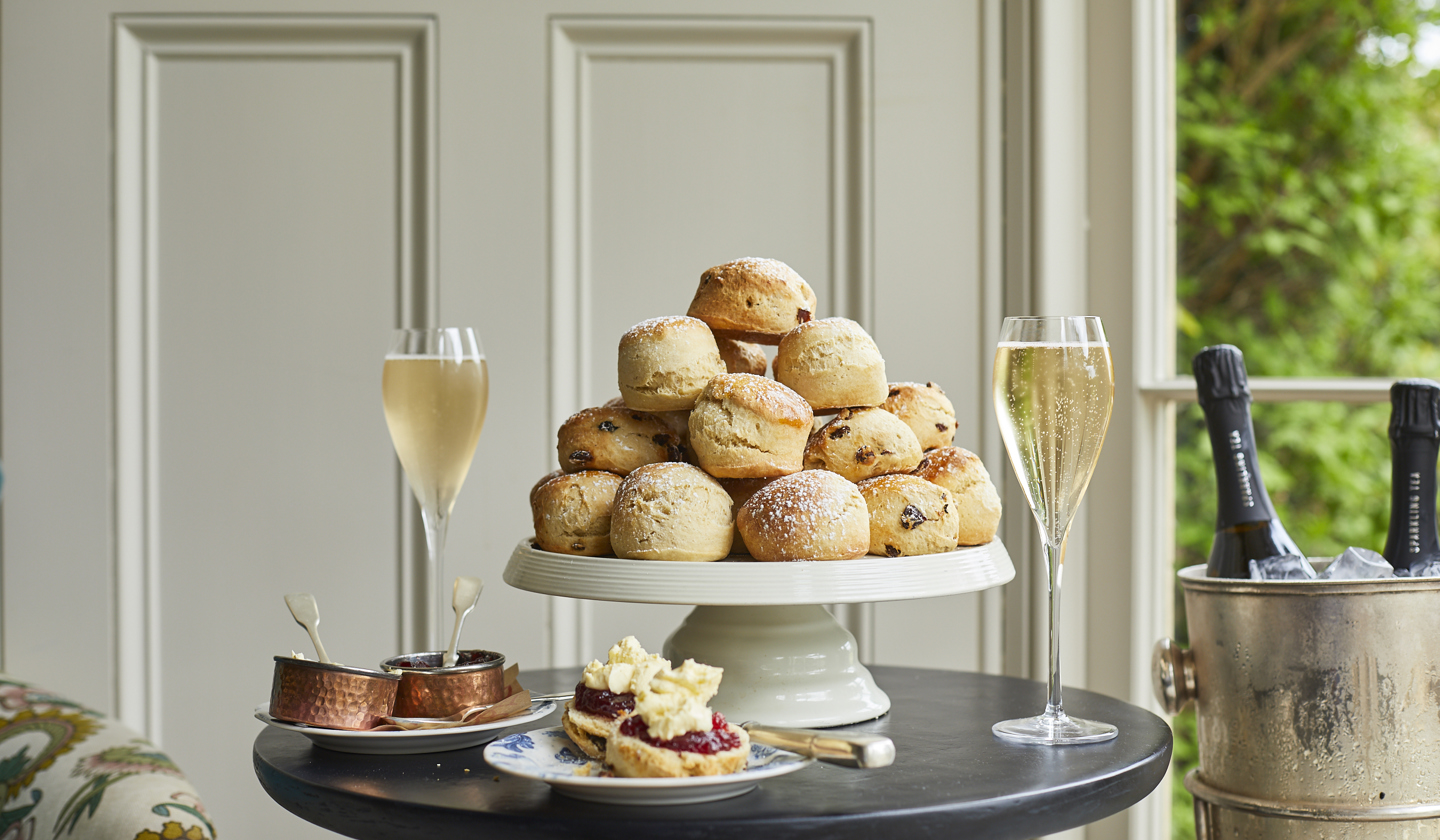 ---
Enjoy your vacation!
And to make sure you don't lose the selection, save it to Pinterest!